Whether you're looking to redesign your telecom website or update an existing one, there are a few simple design tactics that can help maximize lead generation. An effective website design guides the user to take action without giving it much thought. Implementing the following web design tips for lead generation can both boost your sales and ensure a more enjoyable user experience.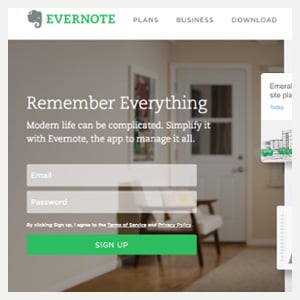 1. Add a call to action in the header
Engaging your user from the start is a great way to get a lead. Adding a call to action (CTA) – such as a button or mini form – to the header will grab their attention. This will help direct the user to the section of your website you want them to visit. And pairing the CTA with a marketing message that speaks directly to your audience will produce even better results.
2. Keep your call-to-action buttons consistent and make sure they stand out
We've already established adding a CTA as a web design tip for lead generation. Making sure it stands out is the next step. All CTAs on the site should be the same color. This way the user can easily identify where they are located. Messaging on the CTAs should be simple and to the point. You don't want the user confused as to where they will be taken. Making a CTA with a bright, attention-grabbing color is also a great way to get the user to click through. Once you've selected a color for your CTAs, try to limit its use in other areas of the design. This will help direct people in a more effective and intuitive manner which results in better lead generation.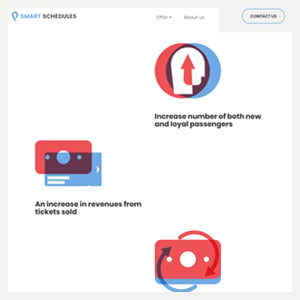 3. A balance of images and white space
Imagery is impactful on a telecom website but adding it to every section can be overstimulating and cause a potential lead to leave. Balancing images with an effective use of white space is key. Supplementing icons for imagery is a great way to add visual interest without images. Adding simple interactive elements such as hover states or animations is also a great way to break up areas of information and keep your audience engaged.
4. Image/text contrast
Make sure all text on your site stands out against background colors and images. With ADA compliance becoming more prevalent on the web, this is an important step to think about from the start. For those of you not familiar with ADA web compliance, you can read more about it here. Not only will considering this in the design phase put you ahead of the curve with regard to compliance, it's just good design practice. It's easy for the eye to miss important elements and messages if there isn't sufficient contrast and that means a missed opportunity for generating a lead. A helpful site to test contrast on is webaim.org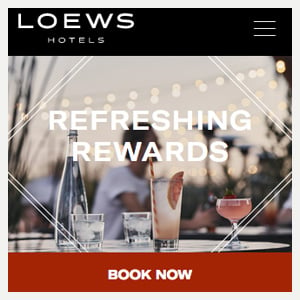 5. Don't forget about your mobile site
Recent studies show the amount of users viewing your website on desktop vs mobile are about 50/50 with mobile taking the lead in 2018. Same goes for pages views, average time on site, and site bounce rates. More and more people are accessing information through their phone which means making sure your mobile site is user friendly. Items such as navigation (commonly referred to as the "hamburger" menu), contact forms, and CTA buttons should be prominent, persistent, and easy to select on phone screens. The same lead generation tips we've already discussed for your desktop site also apply to mobile.
Your website is often the first impression you'll make on customers. Following these web design tips for lead generation can set you up for successful interactions and good user experiences. Need a new website but not sure where to start? We'd love to help! Contact us for all your telecom marketing needs.