In 2020, people changed the way they use the internet to solve all kinds of problems. Businesses will need to adapt their website design to accommodate for these lasting changes in user behavior. Below are the top 5 web design trends that will be most impactful in 2021:
Soothing Colors/Calm Design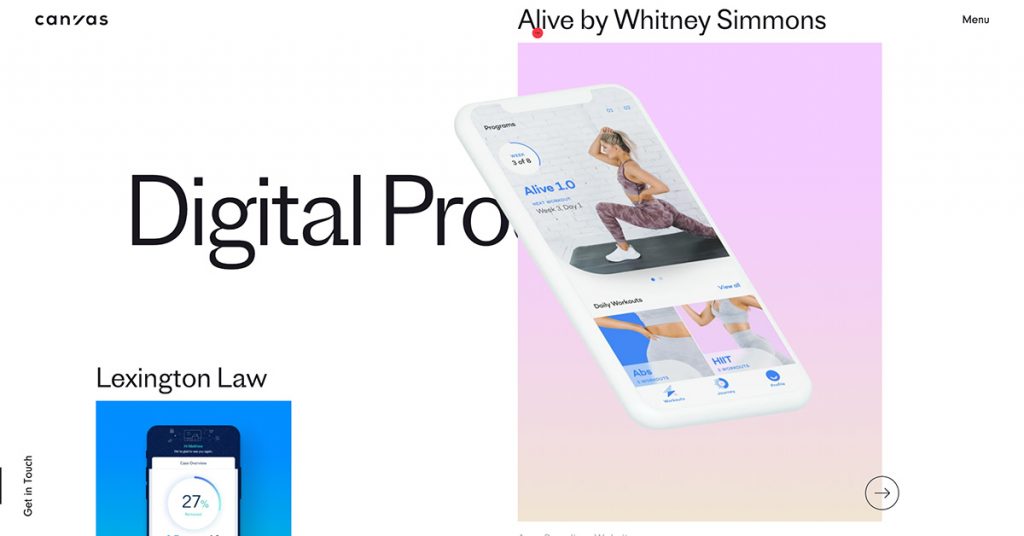 After a stressful year, it's not surprising that one of the anticipated design trends for 2021 is soothing colors and calm design. Using light pastels, warm gradients, or large areas of white space in your website design can encourage tranquility and keep the user from being overstimulated. This, in conjunction with calm design, can create a pleasant experience.
Calm design has been around for a while but hasn't gained much traction until recently. It's based on the idea that your needs should be anticipated and what you're looking for should be provided without giving much thought to it. This is a departure from past years' trend of being a "disruptor" and using notifications to grab the user's attention for everything. Pop ups and other attention demanding tactics are out the door. To learn more about calm design, check out this article from AIGA.
Data Visualization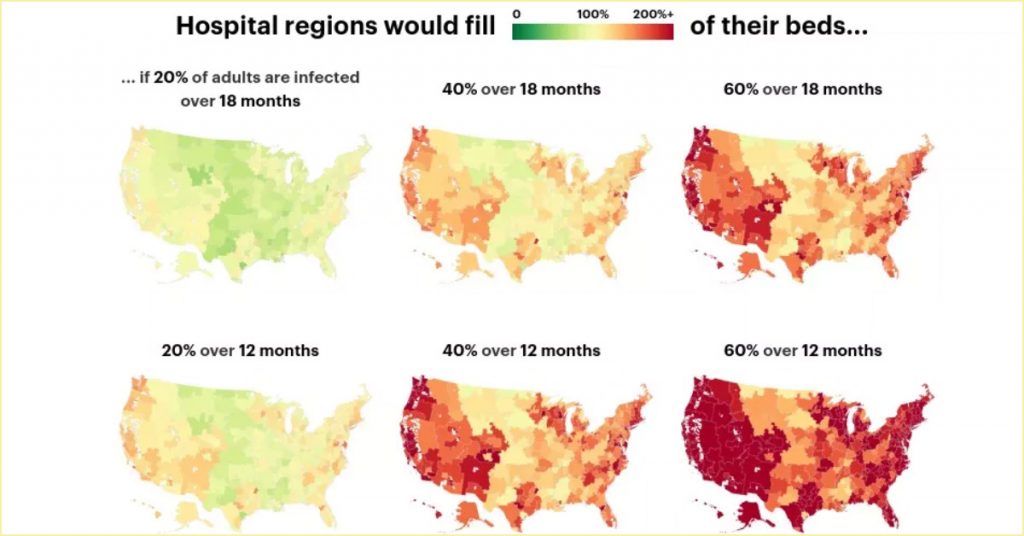 Data is great. It can help support or dispute the need for different services. For most people, data represented in a visual manner is more impactful and easier to remember. Over the course of 2020, data visualization became a crucial aspect of getting information about the pandemic to the masses. We will see this trend continue into 2021 with charts and graphs represented in more visual and creative ways.
Abstract Layouts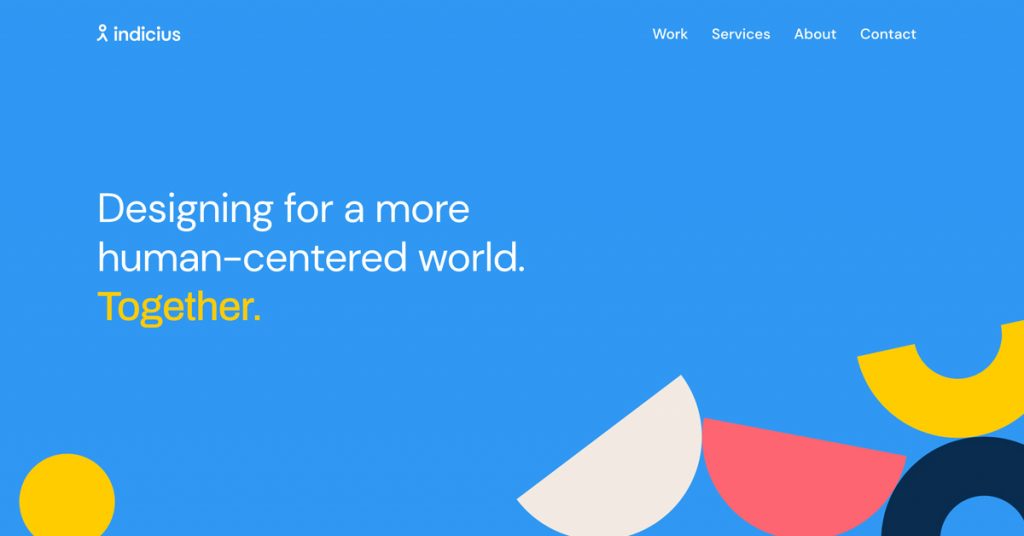 Geometric shapes and layouts combined with imagery is taking off as a web trend in 2021. The minimalist look that was so popular over the past few years is going next level with colorful gradients and more complex compositions. This gives websites a vibrant and energetic feel while maintaining a clean, clutter-free look.
Neumorphism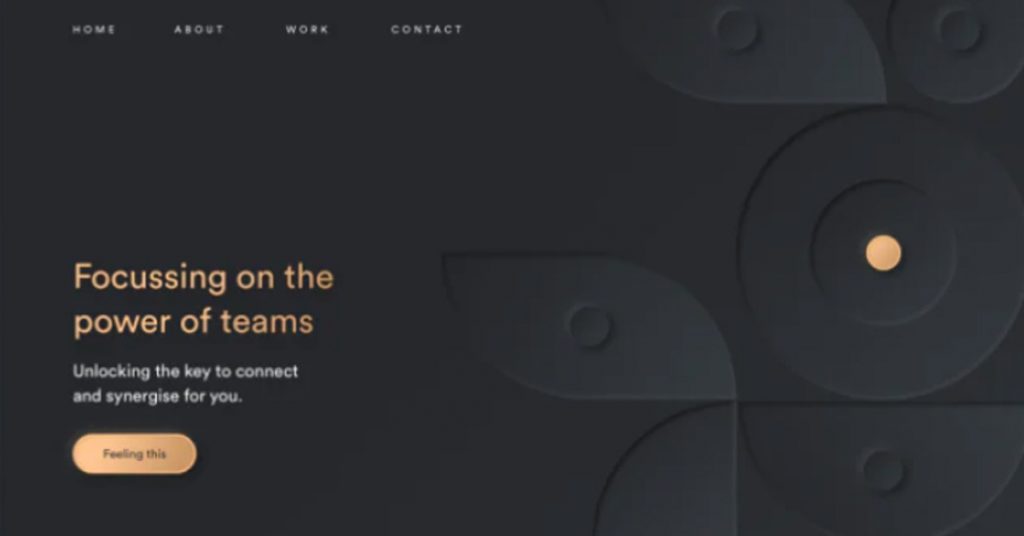 Neumorphism is a spin-off from skeuomorphic design (think shiny, 3D buttons). Neumorphism focuses on the colors in a design to create layers and depth. The end result often resembles an embossed look – especially when applied to buttons or type. This web design trend started in 2020, and we will only see its popularity grow into the new year. It will be especially popular with UI elements.
Dark Design (Dark Mode)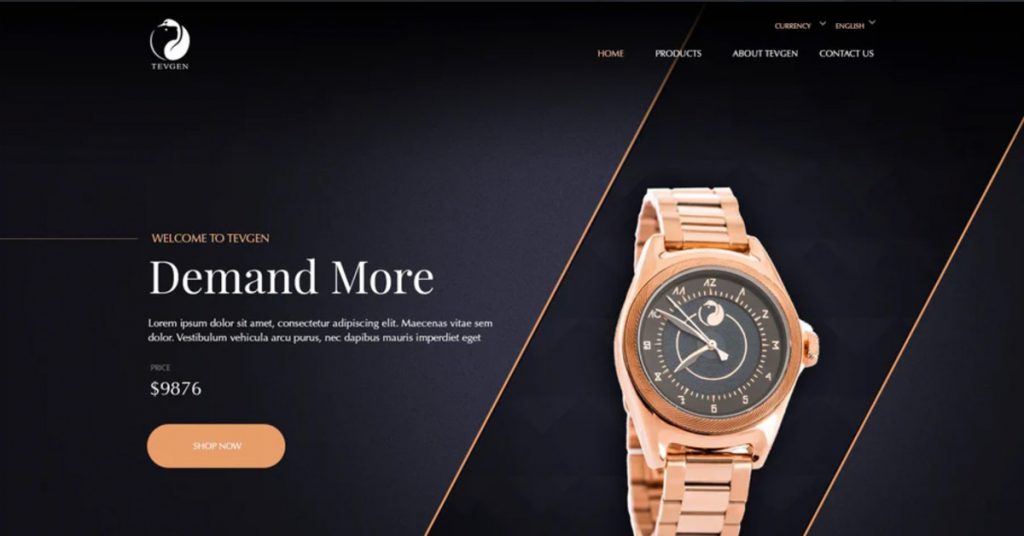 Apple recently added a "Dark Mode" theme to their OS that gained a lot of popularity and is now a growing web design trend. Before dark mode came about, it was thought designers could only create the illusion of open space with the color white. Now we see that black can achieve the same effect, and many large brands are embracing it. There are several benefits to adopting a dark design. Different elements become more visible and move to the forefront. It is also easier to establish a bright call to action color that is easily identified by the user. Finally, dark design can give the website an overall sleek appearance.
As we say hello to 2021, let's embrace the new web trends and the fresh start they offer. Implementing these 5 web trends above can help give your company an exciting new look and attract more customers. If you're interested in redesigning your website or have questions about how you can add any of these trends to your existing site, Mojo Marketing can help. Contact us today!