B2B buyers spend 83% of the decision-making process educating themselves before they ever reach out to a sales rep,1 so your content has to be top-notch. Luckily, developing a well-executed MSP marketing plan for content can help you cut through the noise of competitors trying to pull attention from your target audience.
Standing out from the crowd is only one advantage of content marketing, though. The right content can also help MSPs generate three times as many leads as traditional marketing – and costs 62% less.2 Creating content that captures attention can be difficult if you're not sure where to start, so read on for our top five essentials to help you build a solid MSP content marketing strategy.
MSP Marketing Essential #1: Know Your Audience
Knowing your customers is key to getting better results from your content marketing efforts. If you haven't built your B2B buyer personas yet, you could be wasting time and money on creating content that doesn't resonate with your target audience.
Develop detailed buyer personas to represent different segments of prospects you'd like to reach – or skip the legwork and make sure you have your buyer personas nailed down with help from MSP marketing agencies. By conducting research like client surveys and sales history, the right marketing experts can help you unlock the building blocks of your buyer personas, including:
Demographics.

Surface-level details like age and job position can help you find the common threads among your target customers.

Pain points.

Uncover your customers' technology challenges to better understand how your services can solve them.

Goals & motivation.

Learning your customers' motivations lets you better communicate how your services can help them meet their goals.
Once you've nailed down your buyer personas, you can make your messaging more relevant to your audience – and attract the right people.
MSP Marketing Essential #2: Address Pain Points
Speaking directly to your customers' pain points can put you way ahead of your competition. Too often, tech companies create MSP marketing content that puts themselves first when they should be making their customers the hero.
At Mojenta, we use the StoryBrand framework to create content that really hones in on and addresses customer challenges. Once you've identified your target audience's pain points, you can create content that leads with empathy and addresses the root cause of your customers' struggles.
One way to show your audience that you truly understand their struggles and can help solve them is with case studies. Case studies showcase real-life examples of customers who have used your product or service to overcome their challenges. An engaging case study can serve as social proof that demonstrates how you solve your customers' pain.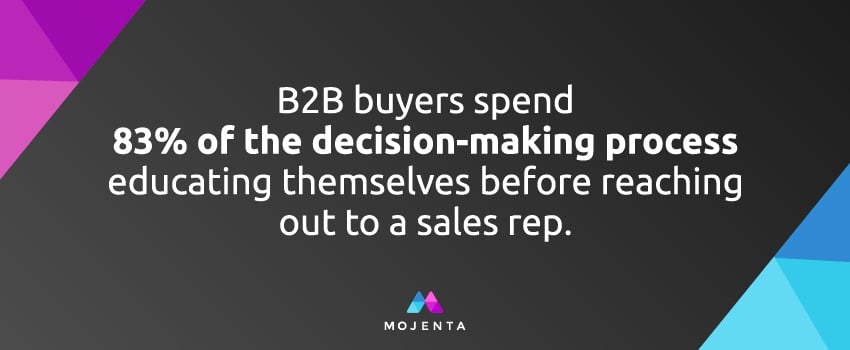 MSP Marketing Essential #3: Optimize for SEO
Optimizing your content for SEO is a must for ensuring your efforts are seen by the right people. SEO-optimized content can rank higher in search engine results pages (SERPs) for relevant keywords, making your content one of the first things prospects see when they search for those terms.
Since customers are becoming more savvy about their business technology needs, you'll want to optimize your content's SEO for new trends and buzzwords. Once you have a list of new and notable SEO topics to leverage for content, investigate search volume to make sure it's viable for inclusion.
Plugging your topic into Google Trends can give you a high-level overview of how often people search for it, so you can determine whether interest is still going strong or fizzling out before putting time and effort into creating and distributing new content.
MSP Marketing Essential #4: Refresh + Repurpose
You can repurpose evergreen content time and time again since it stays relevant to your target audience. While helpful content like white papers or infographics can be considered evergreen as long as they're useful to your prospects, refreshing your blogs with evergreen information can be an easy, effective way to gain new readers.
Make sure your blog title is eye-catching and interesting, and consider reformatting the content to give it a newer feel. And because technology is always evolving, keep any statistics or research shared in the blog as up-to-date as possible to lend more authority to your content.
Once you've refreshed an evergreen blog, it's time to repurpose it. Consider adding a few social posts to your calendar to promote the blog, or use social media advertising to get even more eyes on it.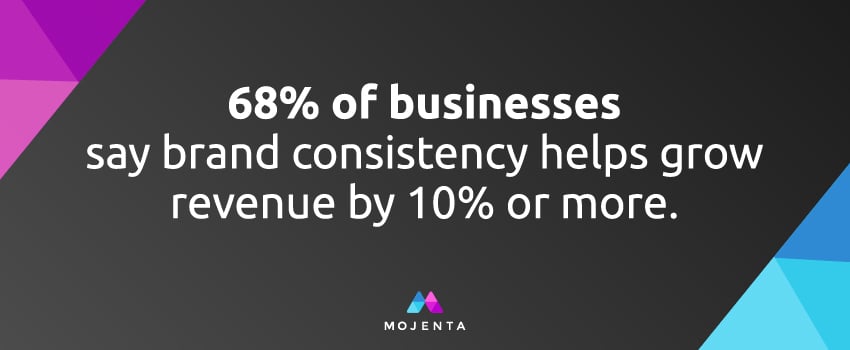 MSP Marketing Essential #5: Be Consistent
Consistency is key, especially when it comes to content marketing for MSPs. Keeping your brand messaging consistent and sticking to a regular posting schedule can make a big impact on audience decision-making. In fact, 68% of businesses say brand consistency has helped grow revenue by 10% or more.3
If you haven't already, establish clear brand guidelines that lay out important branding aspects like tone, visual identity, and logo usage. Easily accessible brand guidelines can help ensure your content always aligns with your brand's identity to create a recognizable presence.
You might also consider using MSP marketing tools to develop a content calendar that details the types of content you'll create and your posting schedule. Whether you publish weekly blog posts, monthly webinars, or daily social media updates, sticking to a regular cadence keeps your audience engaged, helps build anticipation for your content, and demonstrates your commitment to your audience.
Make Your MSP Content Marketing Irresistible
Now that you've got the basics of content marketing for MSPs down, it's time to get started with your own! If you're ready to kick your content marketing up a notch, working with an experienced MSP marketing agency like Mojenta can help.
Our pros have helped tech companies transform their marketing for over a decade with data-driven MSP marketing services. We can help you create irresistible, persona-driven content that focuses on your audience's pain points, builds trust, and generates quality leads. Book a consult to start creating engaging content today.
Sources:
https://www.gartner.com/en/sales/insights/b2b-buying-journey
https://www.demandmetric.com/content/content-marketing-infographic
https://www.oberlo.com/blog/branding-statistics