Like any new habit, blogging for your IT, telecom, or cloud business takes some practice before it become instinctive. Once you've gotten started writing compelling blog posts, it can be pretty exciting to look at your blog and see all the content you've created!
Here at Mojo, we're always on the look-out for new blog topics, and you should be, too. (We track new blog ideas in a Slack channel, and I like to keep a list of ideas in a note on my phone.) We also review our Google Analytics data on a regular basis to 1) see what blog topics performed best, and 2) use our findings to choose choose the next round of topics.
Follow these three steps to develop a more-focused, data-driven blogging strategy that can help supercharge your blogging lead generation.
Keep in mind that the rest of this post assumes two things: 1) you've had Google Analytics installed on your site for at least three months, and 2) you've been blogging for just as long.
---
1. Choose your review period wisely.
Google Analytics makes it easy to quickly view and compare data for any specific period; here's how!
In addition to the regular monthly, quarterly, and annual intervals, we recommend reviewing blog topic performance for any of the following periods, depending on your specific circumstance:
The entire duration of your blog. No matter how long you've been blogging (and again, I'm assuming you've been blogging for at least three months), this period will show you the full picture of what topics have garnered the most views.
The time period before and/or after a service launch. Of course, this works best if you've coordinated your blogging to promote your new launch. You can set the dates to show you the results from before or after the launch — or even compare the two periods against each other.
The time period after you've hired new marketing or content staff. If you've recently brought on new personnel (or have chosen to work with Mojenta for your content marketing), you may want to check how their content is performing.
For the remainder of this blog post, I'll be looking at Mojo's blog performance from January 1 to June 15, 2017, and comparing it to the same dates from 2016. This will allow me to see whether our new blogging strategies have improved performance, as well as see how popular blog topics have changed over time.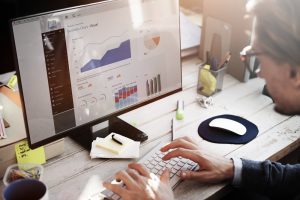 ---
2. View and compare pageview performance.
Once your dates are set, navigate to Behavior -> Site Content -> All Pages in the left-hand column. This will show you your site's most popular pages, sorted by total pageviews.
Use the left and right arrows in the bottom right to navigate through the list, then write down where your blog URLs rank. If you're comparing one period to another, repeat the process for your second time period and make another list.
For example, our top five blog post topics for January 1 to June 15, 2017, are:
In comparison, our top five blog post topics for January 1 to June 15, 2016 are:
---
3. Analyze your results in the context of your whole marketing plan.
In my example lists above, you can see that website design topics performed well in both years. You may have also noticed that more of 2017's blog posts were focused on lead generation. This is no accident; our content strategy shifted more towards lead generation in 2017.
However, the first half of 2016 was not lacking for lead generation content. The blog posts just weren't as well-targeted towards what we were seeing in our data. That blog post on telecom lead generation strategies actually earned 28.36% more pageviews from January 1 to June 15, 2017 than all of the lead generation content in the 2016 period combined!
Of course, you also don't have to analyze the first five blog posts' data and leave it at that. If you've made UCaaS a big focus of your content strategy but wrote on other topics as well, you may want to compare your top five blog posts' performance with your top five UCaaS blog posts as well. This will help you understand how much demand there is for one topic over another.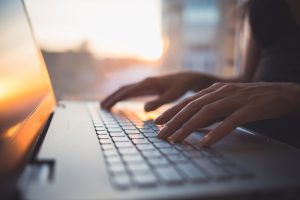 Reviewing your blog post data by category, too, can help you see which elements of each category are most interesting to your readership. For example, our blog post on lead generation through visual content outperformed our blog post on lead generation through speaking gigs. Future content will help us understand if this is a blip, or if our readers are truly more interested in generating leads through memes and infographics versus event appearances.
Lastly, you may want to keep in mind when a post was published or how often it was promoted. If "How SD-WAN is affecting the MPLS market" shows a higher pageview count than "5 things to consider before adopting SD-WAN", but the latter was published a week ago and the first blog post was posted to LinkedIn ten times over the course of your review period, your data may be skewed in the first post's favor. Try taking the week's average (e.g., divide the page view count of the first blog by nine, if it was published in the first week of your three month review period) to get a better idea of whether your readers are truly more interested in the topic.
---
Ready to get started with data-driven blogging?
Contact us today to learn how you can get a focused, data-driven blogging plan that will boost your website's SEO, generate new leads, and improve your thought leadership!