Email marketing is one of the best ways to reach a B2B audience, and research shows that the ROI on email campaigns is $36 for every dollar spent.1 MSP email marketing campaigns have to be executed a certain way to maximize their effectiveness. Before we get into the meat of how to do it right, it's important to understand why email marketing should be done at all.
The Value of MSP Email Marketing
With the shift toward remote and hybrid work environments, workers are spending more time engaged with their screens – so it's not surprising that 78% of marketers2 have seen an increase in email engagement over the last 12 months. But with more than 306 billion emails sent and received every day3, is this still an effective marketing strategy?
The short answer is yes – but MSPs must know the right reasons to use email, and there's a more involved strategy behind it than just sending one-off messages to say hello.
Nurture Your Leads
The number one reason for MSP email marketing: stay top of mind with your leads! Consider how busy you are on any given day – and how many projects/initiatives/things that seemed important end up on the back burner. It's not that you don't want to get these things done – it's that they lose priority when other things are consistently being presented to you.
Be the thing that gets consistently presented. Let's say, for example, that you have an existing customer who goes to you for a number of services but hasn't yet pulled the trigger on UCaaS. That customer may not proactively reach out to purchase this solution on their own. That's where your email nurture campaign comes in: share helpful content related to the customer's pain points to build trust until that lead is ready to engage.
Upsell, Upsell, Upsell
Consider this: the likelihood of converting an existing customer is 60%-70%, while the chances of converting a new prospect are only 5%-20%.4
This means you'll do well to focus your MSP email marketing efforts on existing customers. Provide them with useful content – ideally focused on solutions they haven't yet purchased but likely need – to nurture your relationship and open the door for creating more business.
Lead Generation
The classic reason to use email marketing: generate leads. Let's say you're adding a new solution to your portfolio that you know your customers and prospects need (thanks to research you've conducted and data you've collected). Send out an email blast to let your audience know! In many cases, the leads will come directly to you as a result of that campaign – and you'll know they're qualified because they're inbound.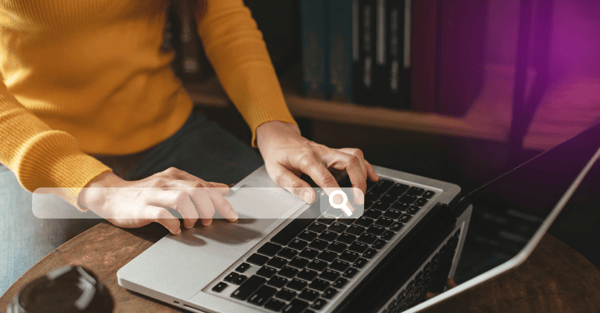 7 Best Practices for MSP Email Marketing
Now that you know the "why" behind MSP email marketing, it's time to discuss the how. Email campaigns need to follow a few best practices in order to produce the results you're looking for (qualified leads that turn into sales!). Here are seven of the most critical email marketing issues you need to address to improve your ROI:
1. Make Sure Your Email List Is Ready for Primetime
To ensure your email marketing is effective, you need to send your emails to a list you've built and maintained. If you're working with an old list, you can run into anything from invalid email addresses to contacts who have not actually opted in. Make sure your list is properly segmented based on buyer persona, so every email you send has the maximum potential to make an impact.
2. Create Content That Grabs the Attention of Your Audience
Your emails will be most interesting to your audience when you answer their questions, which usually center around removing some pain they are experiencing (e.g. "how will I know when it's time to migrate to the cloud?"). Make every email a value-add by answering your customers' burning questions and addressing each of your topics to the right segment of your list.
3. Write Outstanding Subject Lines and Preview Text
Your audience will often decide whether to open your email based on the subject and preview text. Make your subject lines attention grabbers, use the customer's name if you can, and consider A/B testing to identify the strategies that get your emails opened most often.
4. Create Your Email Design Carefully
You'll want to ensure you design your emails with the user experience in mind – including mobile users (mobile-friendly email design can increase mobile clicks by 15%!5). People don't like to scroll, so put critical information at the beginning of the email. If you're sending a personalized email, it may be better to use plain text. Regardless, always make sure you have a call to action that stands out.
5. Experiment With Content
Try out different combinations of words and images to determine which one makes the most impact. It's also a smart idea to use video whenever you can. If you can't embed a video in your emails, try using an image of the video that takes the reader to the actual video when they click on it.
6. Time Your Distribution for Best Results
On Monday, people are plowing through a backlog of emails. On Friday, people are more interested in the weekend. Send emails on Tuesday, Wednesday, and Thursday for the best results. But all groups are different, so experiment with different days and times.
7. Measure Your Results and Hone Your Strategy
Achieving a successful email campaign doesn't always happen on the first try. Continue to test and measure your results to find the best approach.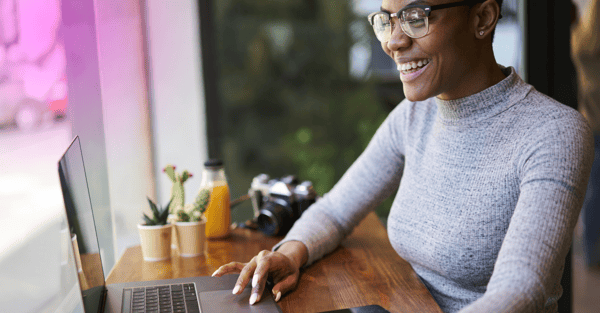 Examples of an Effective – and Not So Effective – Email
Let's put all this great advice into action and take a look at an example...and a non-example.
An Effective MSP Marketing Email
This email is scheduled to be sent to a list of IT directors on a Tuesday morning. It's all about the difficulties of dealing with multiple IT vendors (a hot topic for today's IT leaders).
Subject: Too many vendors to manage? This will help
Preview text: Your competitors are saving headaches (and money) with billing consolidation. Here's how to get in on it.
Hi [name],
I've been hearing a lot from my customers about how intense it's been recently to juggle all the new vendors needed to keep hybrid teams working productively.
Sending a friendly reminder that at [Your Business's Name Here], we offer billing consolidation services that take the confusion (and potential for overspending) out of your technology invoices – no matter how many vendors you're dealing with.
If this is news to you and you want to talk about how this would work at your business, I'm here to help! Reach out, and let's schedule time for a quick call.
All the best,
[Your Name]
Content relevant to the audience segment? Check. Snappy subject line? Check. Preview text that creates FOMO/makes the reader want to open? Check.
What follows is what you don't want to do.
An Ineffective MSP Marketing Email
This email is sent to a large list that's a mix of both customers and partners (not necessarily leads or customers) on a Friday afternoon.
Subject: Cloud, Unified Communications, and Other Technologies Businesses Need
Hello,
At Behind the Times MSP, we offer a variety of solutions to companies looking for cloud computing, unified communications, networking solutions, and IT help desk support.
If you have needs in any of those areas, you can turn to us for great products, services, and solutions! We're a great resource for business technology.
Sincerely,
[Your Name]
Oof. That's the world's most uninteresting subject line...and where's the preview text? The messaging is too general, and completely irrelevant to half the recipients. Another big no-no: there's no call to action. If your emails look like this, it might be time to get some expert marketing guidance.
Your MSP Email Marketing Problems, Solved
Mojenta has been helping MSPs drive clear ROI from their email marketing campaigns for well over a decade. From identifying targets and segmenting lists to developing email campaigns that bring qualified leads right to your inbox, we've done it all.
If you're ready to supercharge your email campaigns, Mojenta's experts can help you achieve the results you need quickly. Book a short consultation to learn what we can do for you.

Sources: