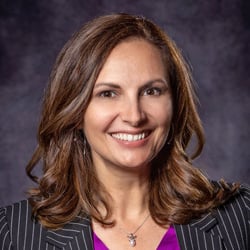 I'm so excited to kick off this series of featured articles highlighting some of the most talented and successful marketing leaders in the B2B tech space. The purpose of this series is to shine a spotlight on a role that many times lives behind the scenes.
We will be profiling a different Marketing Star each Monday. We hope you will enjoy learning about and from each of our participants!
Our very first Marketing Star is Kristina Hodge, Sr. Manager, Marketing Operations & Campaigns for ESET North America. ESET provides antivirus, anti-malware, & internet security solutions for home, business, and enterprise customers across the globe.
I've had the pleasure of working with Kristina in the past, and have seen her expertise in action. She's sharp, fun, full of energy, and super committed to her partners' success. You'll love getting to know her better below.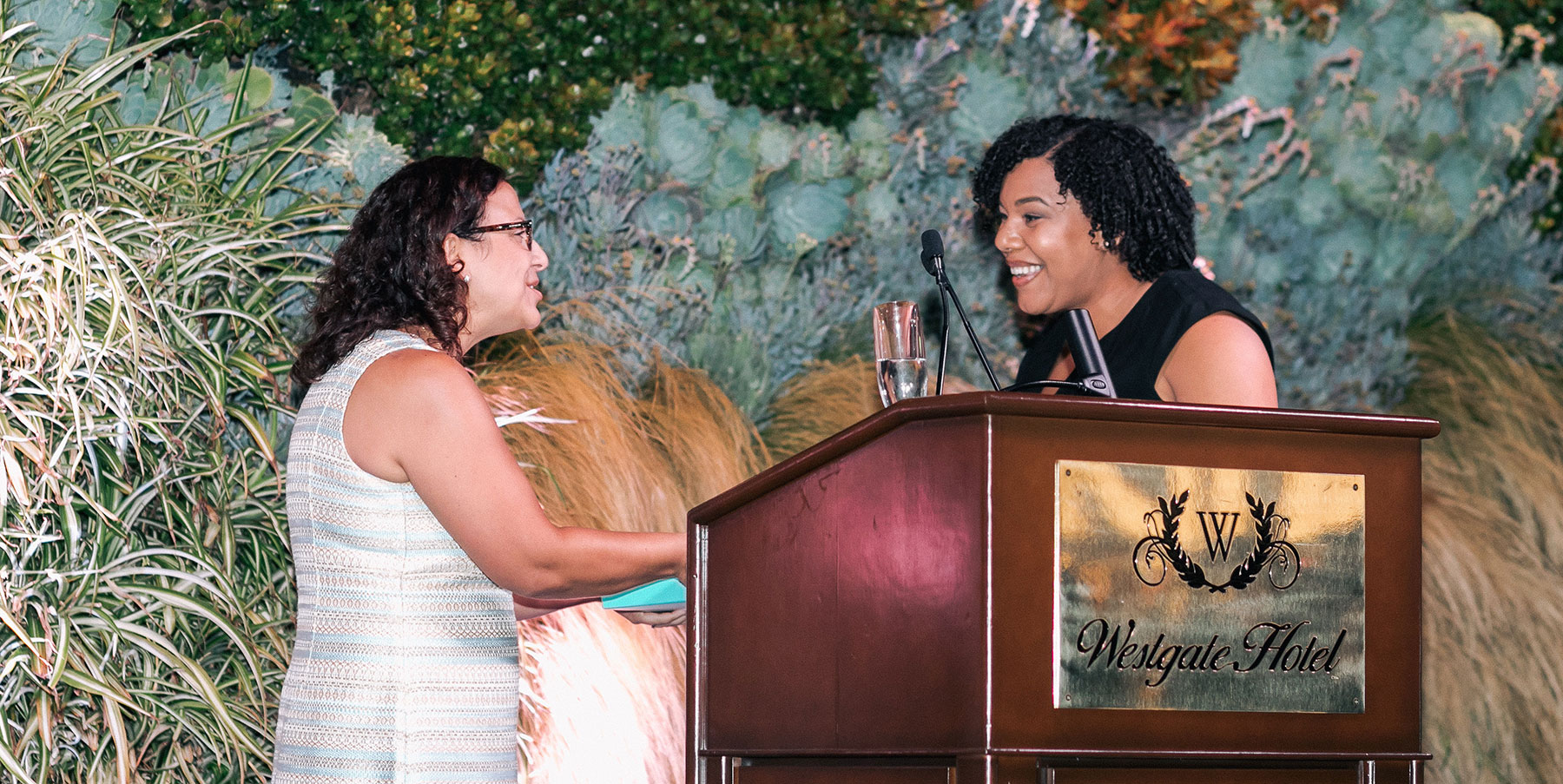 Angela @Mojenta:
Thank you so much for being our very first Marketing Star, Kristina! Tell us a little bit of your background and journey to get into your current role.
Kristina @ESET:
My career in marketing started as a baby, at 18 years old. I started off as a marketing intern, and was eventually hired on full time while I worked my way through college. This gave me the opportunity to learn a lot about all of the marketing fundamentals, like events, email, social media, and so forth. I will always give credit to that first job for teaching me how to hustle. Things move fast in marketing. Sometimes there will be long nights and weekends. But if you focus on your goals, you can really drive results for a business.
Kristina @ESET:
I eventually found my home at ESET North America, working in channel marketing. While in that role I learned a lot about the needs of the channel. After working with channel partners for several years, I found that partner success drives vendor success. By helping channel partners discover new and innovative marketing strategies to grow their businesses, everyone will reach their goals.
Kristina @ESET:
Earlier this year, I transitioned out of channel and into marketing operations and campaigns. Within my current role I oversee our end-user and channel campaigns strategy, content and creative, and our marketing automation teams. My goal is to bring all facets of our marketing organization together into a unified strategy that drives new business growth for ESET.
I like to imagine myself on a giant chess board, and every piece is a different tool in our marketing arsenal. It's my job to use the resources we have to get across the board and achieve our goals.
Kristina Hodge
Angela @Mojenta:
I don't know many marketers who started their careers in the field, so you're a rare breed for sure! What do you love about marketing?
Kristina @ESET:
Marketing is one of the few careers that allows you to exercise creative and strategic muscles every day. I love that one morning, I can get heavy into analytics and make predictions on our next step into our customer journey. And the next I can sit down and work on content pieces that are eye-catching and eloquently written. It makes every day different and exciting.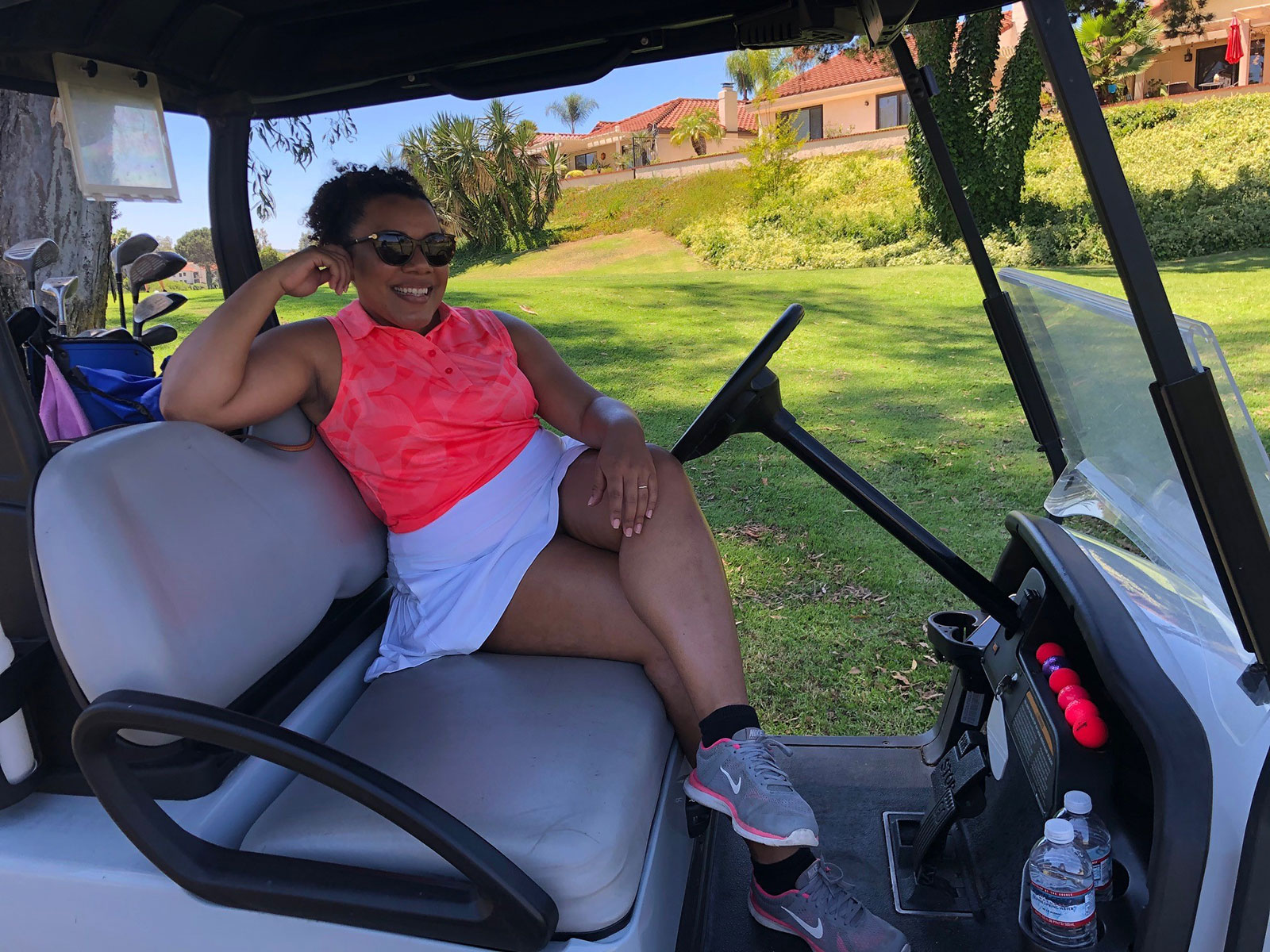 Angela @Mojenta:
I also love that perfect blend of art and science. Speaking of, marketing as a discipline is a big umbrella that covers many areas of expertise. What's your specialty and how did you develop it?
Kristina @ESET:
I like to consider myself a marketing strategist. I have been blessed with the opportunity to get my hands in a lot of different specialties within marketing, from events, to email, to online, to channel. This has given me an understanding of what's needed for all areas of marketing to achieve their goals.
Kristina @ESET:
Additionally, I completed my MBA with an emphasis in Marketing in 2020. This program really helped to solidify where I see myself focusing for the next phase of my career. A marketing strategy can't succeed unless every area of the organization is working together. I like to imagine myself on a giant chess board, and every piece is a different tool in our marketing arsenal. It's my job to use the resources we have to get across the board and achieve our goals.
---
Angela @Mojenta:
Congrats on the MBA! It really shows your passion and commitment to your career. Since you focus on B2B, what are your biggest challenges as a B2B marketer?
Kristina @ESET:
The speed and volume of information out there is by far the biggest challenge for B2B marketers. Customers have access to more information and are more educated than they ever have been before. Back in the day, customers would rely on their network of colleagues and vendors to influence their purchase decisions. Now, marketers have to be mindful of all current and emerging the online channels to stay engaged with prospects.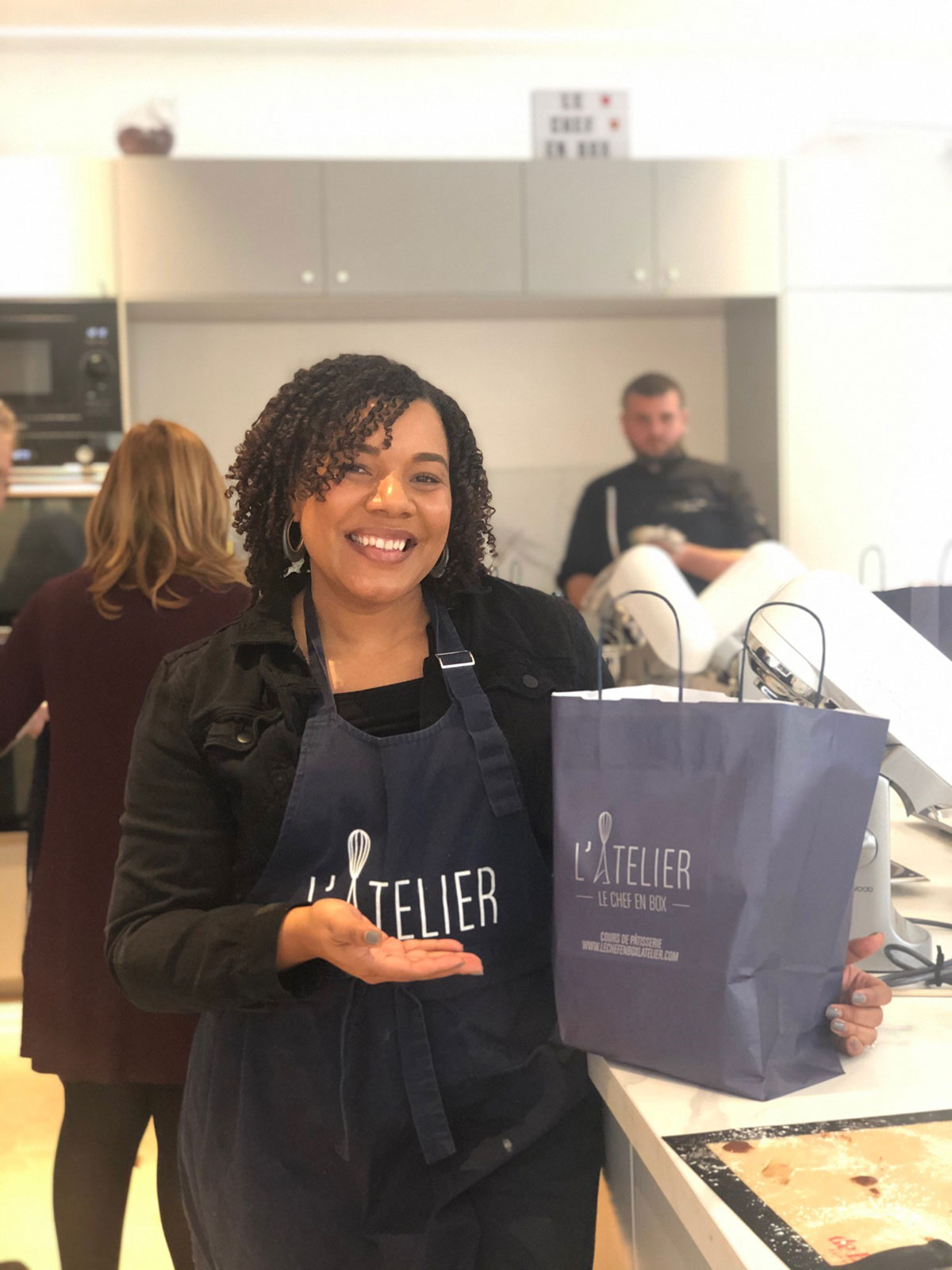 Angela @Mojenta:
It's definitely a lot to keep up with, and the rate of change is always accelerating. Speaking of quick changes, what was your biggest lesson learned from the pandemic?
Kristina @ESET:
The pandemic changed the way we work and communicate forever. Period. Working from home has given everyone the flexibility to integrate their personal lives with their work lives much easier than before. For example, I'm a morning person. My brain is performing the best from about 7AM to 4PM. Before the pandemic, I was wasting my best brain power commuting to an office. This needs to be a lesson for all of us marketers. A 'one size fits all' approach to marketing isn't going to cut it anymore. We need to meet our customers when and where they are most comfortable.
---
Angela @Mojenta:
I totally agree. Although I miss the in-person interaction, I've been able to maximize my schedule around when I'm productive as well.
Angela @Mojenta:
Sales and marketing alignment is a big hurdle for most B2B tech companies. How do you help your organization bridge the gap between sales and marketing?
Kristina @ESET:
First and foremost, sales and marketing need to understand they have the same goals. We are all trying to drive the business forward and the better we can communicate our needs to each other, the easier it is to work together.
---
Angela @Mojenta:
Keeping up with changes in the marketing landscape can be challenging. What are your favorite marketing resources to stay sharp?
Kristina @ESET:
The number one place I go to stay sharp is my own people. They are a wealth of knowledge and teach me things about their specialties every day. LinkedIn Learning is also a great resource. When I have downtime, I like to take their mini certifications and courses.
---
Angela @Mojenta:
One thing that's great about the marketing field is that we're constantly exposed to it every day, so inspiration is everywhere. What brands do you love right now? Who's doing it right?
Kristina @ESET:
When I was working in channel marketing, I noticed the struggles our partners had executing their marketing strategies. Often, these are very small businesses that don't have the resources or expertise to get marketing campaigns off the ground. Brands like HubSpot and Canva make it possible for small businesses to execute nearly enterprise-quality marketing campaigns. SMBs are the lifeblood for our economy – so when they grow, we all grow.
---
Angela @Mojenta:
Yes! We are big fans of both of those brands.
Angela @Mojenta:
Since you've been in marketing since age 18, what's your best advice for young marketers?
Kristina @ESET:
Don't be afraid to fail. I was always a perfectionist and I would be devastated by any misstep that I took. But now that I'm older, I understand growth happens from all those mistakes. So whenever something bad happens, take accountability and learn from it.
A 'one size fits all' approach to marketing isn't going to cut it anymore. We need to meet our customers when and where they are most comfortable.
Kristina Hodge
Angela @Mojenta:
I love that advice. It's so important to find great mentors, especially early in your career. Who has been a mentor and/or inspiration for you?
Kristina @ESET:
I've been blessed to know two incredible women that have made me the person I am today within my career. Early in my career, Rea Carter taught me the value of hard work. She taught me that anything was possible with enough hustle and scrappiness to figure it out!
Kristina @ESET:
The second was my previous manager Hope McCluskey. She helped me develop my soft skills. Half of a marketing strategy is getting people to work together. Great leaders need to be able to foster a team environment that brings out the best in each individual!
---
Angela @Mojenta:
Incredible, Kristina. Thanks so much for sharing your story and insights with us. How can readers connect with you?
Thanks again for joining us in getting to know Kristina Hodge. Check back every Monday as we continue to feature B2B tech's leading Marketing Stars.
Know a Marketing Star worthy of some spotlight? Nominate them below.