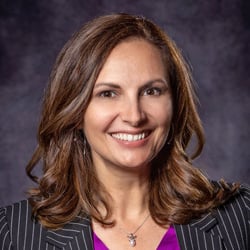 Welcome to our latest edition of Marketing Star of the Week, where we profile B2B tech's top marketing minds every Monday.
Today, I'm delighted to introduce you to Anne Rael, Marketing Manager for BeyondReach.
---
Angela @Mojenta:
Thanks for taking the time to chat with me, Anne! Let's start with a little bit of your background and journey to get into your current role.
Anne @BeyondReach:
My journey to marketing is more of a winding path than a straight line. My undergraduate degree was in Psychology with a minor in Business – both useful for marketing – but marketing wasn't my original objective. I started a business during college and was a one-woman show, covering all the roles a business requires until it grew to where I needed to hire people. That job taught me a lot about business holistically.
A handful of years later, I ended up in a newly created marketing position at a tire warehouse and got to try all kinds of marketing tactics, from social media ads to email campaigns to producing, filming, and editing a video series. I was self-taught in most of the things I tried, so it was a very hands-on experience. And when I felt like I was ready for a new challenge, I sought an opportunity with my current company where there was an official marketing department and a director to learn from.
Shortly after I joined, that director left, and the position wasn't backfilled. I've had four leaders in the four years I've been here, and my role has looked different each time. Now, I'm solidly dedicated to the BeyondReach team (our parent company holds four businesses), and I'm really excited about the work we're doing together. While I'm still somewhat a one-woman show, I have invaluable support from the Mojenta team, and I've got a great relationship with our sales group – which is key to successful RevGen strategies. I've recently stepped in to lead our Cross Functional Marketing team's meetings (each business has its own marketer/agency relationship), and I'm enjoying the ability to nurture and support our in-house marketers.
---
Angela @Mojenta:
What do you love about marketing?
Anne @BeyondReach:
Growth never stops, and opportunity is abundant. I'm always learning. Whether that's about the markets we target or new strategies and tools in the marketing world, there's never time to be bored. While it's impossible to know absolutely everything about marketing (or be skilled in everything), I love that you can specialize in an area but still learn about adjacent marketing functions. In my current role, having generalist knowledge is useful when I'm interfacing with specialists because, at minimum, I need to understand their language and why their specialty is important to the overall marketing machine.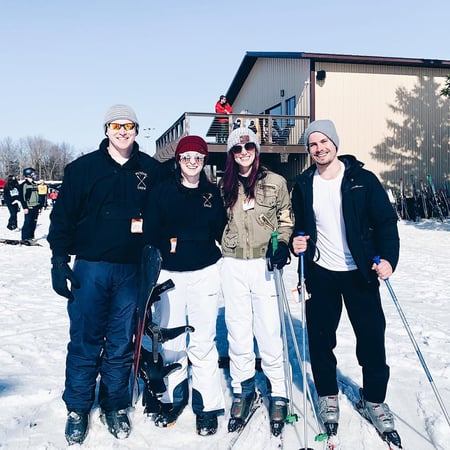 ---
Angela @Mojenta:
I'm also inspired by all the learning opportunities! Marketing is a big umbrella that covers many areas of expertise. What's your specialty, and how did you develop it?
Anne @BeyondReach:
I'm somewhat on the generalist side of things. If you asked four years ago, it would be digital copywriting. Three years ago, brand development. Two years ago, brand awareness. In the last year, I've moved to a more strategic and holistic approach to set the direction for marketing. I suppose if I had to pick one thing, it would be sales and marketing alignment. We're about to roll out ABM in 2023, and to do that successfully, I've had to be in lockstep with our sales team. I'm really passionate about maintaining that strong relationship. In 2023, I'll also be shifting focus a bit to product marketing, and I'm looking forward to learning and growing that skill set.
Growth never stops, and opportunity is abundant. I'm always learning.
Anne Rael
---
Angela @Mojenta:
Agreed – sales and marketing alignment is so important! How do you help your organization bridge the gap between sales and marketing?
Anne @BeyondReach:
Our sales and marketing teams meet every week. I attend our weekly sales team meeting and sales and service delivery sync-ups. I also meet with our sales manager regularly. I have visibility into so much of the customer lifecycle, which enables me to better support our teams at each step of the client experience. I know where we have challenges, I understand our accounts on a deeper level, and I get to hear about issues sooner. This allows me to proactively bring campaign ideas to the table rather than getting reactive requests from the team.
Angela @Mojenta:
What are your biggest challenges as a B2B marketer?
Anne @BeyondReach:
Currently, visibility. While our sales and marketing teams are aligned, our internal tools and processes have created disparities. As such, it's been challenging to get a true read on our funnel conversion rates and other key metrics. While we use HubSpot, our parent company has legacy tools that require some of the sales processes to live outside HubSpot. Our big objective in 2023 is to move everything into HubSpot so we can uncover sticking points in the client experience and relay accurate reporting on our efforts.
Angela @Mojenta:
We're definitely big fans of HubSpot at Mojenta! What was your biggest lesson learned from the pandemic?
Anne @BeyondReach:
Work at a company that truly cares about its people. Our company really took COVID in stride. We all went remote, and our Human Experiences team focused heavily on maintaining that "in-office" feeling despite being isolated. Each quarter, we have a company-wide celebration to provide updates on how each business is doing – we did that virtually. We still had goodies delivered to our houses, we had virtual happy hours, and when it was time to "return to the office," each business was able to determine what "ideal work" looked like. For my team, that's being in the office twice a week. All of our meetings are scheduled for when we're in person so we can collaborate. It's been quite effective, and I enjoy the balance we've struck. I picked our company because of its strong emphasis on culture, and when times got tough, it really paid off. We didn't face mass layoffs or job insecurity, and I'm so grateful for that.
---
Angela @Mojenta:
What are your favorite marketing resources to help you stay sharp?
Anne @BeyondReach:
I attended the Product Marketing Alliance summit in Seattle in June, and I really enjoyed it.
For newsletters: Marketing Brew, Marketing Millennials, While You Were Working SmartBrief, Association of Strategic Marketing, and Fierce Wireless.
For podcasts: Ready, Set, Go-to-Market, Consumer & Market Research, Product Marketing Insider
Angela @Mojenta:
What brands do you love right now? Who's doing it right?
Anne @BeyondReach:
From a customer experience perspective, I'm a shameless Disney fan – specifically Disneyland. The attention to detail is beyond compare. My husband and I try to go once a year, and (I'm going to be really cliche here) it's always the most magical time.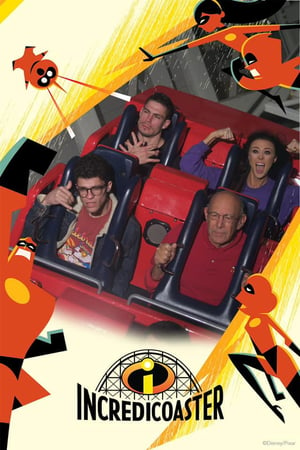 I also really love REI. The #OptOutside campaign was (and still is) one of my favorite campaigns. While I live in Iowa, and we don't have mountains to hike here, we do have plenty of nearby nature areas with great trails for walking through the woods. Encouraging people to get out and explore instead of shop and spend was so refreshing. The intentionality of aligning their messaging with their core values and sharing that with their audience was executed brilliantly.
---
Angela @Mojenta:
What's your best advice for young marketers?
Anne @BeyondReach:
Take opportunities to try new marketing skills. Curiosity in marketing is critical. Trying lots of marketing tactics may inspire creativity or take you down a path you would never have thought to follow. There's always time to specialize. Start broad and see what you like from there.
Take opportunities to try new marketing skills. Curiosity in marketing is critical.
Anne Rael
---
Angela @Mojenta:
Great advice, Anne! Who has been a mentor and/or inspiration for you?
Anne @BeyondReach:
I've had several bosses in the last handful of years, each with their own leadership style. While I've learned a lot from each, my current boss exemplifies the kind of leader I hope to be someday. He strikes the fine balance of setting direction and clarity while empowering me to try new things and share what I've learned. He always thinks about what's best – not only for the business but the people doing the work. That kind of leader can be difficult to find.
---
Angela @Mojenta:
I agree with that! What are you doing when you aren't working?
Anne @BeyondReach
My husband and I are pretty social people, so we love to get together with friends. We're foodies, so we prefer to go someplace with great food and craft cocktails. We also have two dogs, and I enjoy being an engaged dog parent, which means lots of training, enrichment, learning, etc. I listen to podcasts and follow several dog trainers on social to get tips about how we can better provide good outlets for our pups. And when I need a creative outlet, I write for Bossey Boots, my personal blog. I'm also an avid reader. At the beginning of 2022, I decided to spend more free time reading books. While I still love a good Netflix binge or hour-long stand-up special, I've read 25 books so far this year thanks to the Libby app.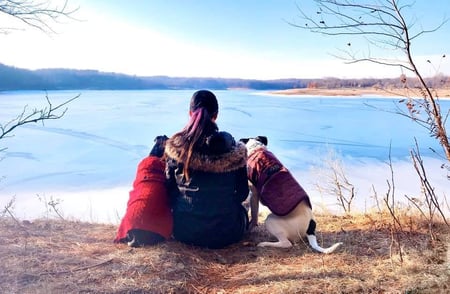 ---
Angela @Mojenta:
Thanks so much for sharing your story, Anne. How can readers connect with you?
Thanks again for joining us in getting to know Anne Rael. Check back every Monday as we continue to feature B2B tech's leading Marketing Stars.