This is a repository for the solutions relevant to the telecom, IT, and cloud channels. Use it as your go-to resource for referrals and definitions.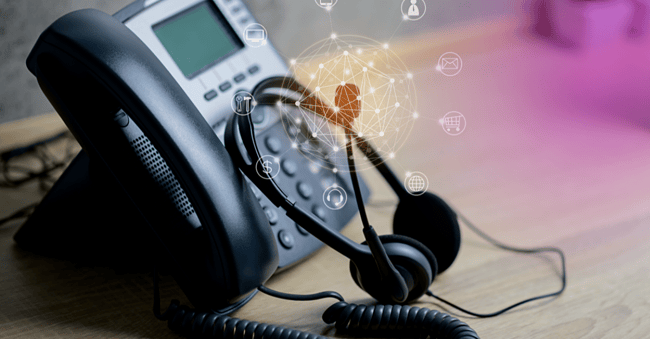 Voice
PBX: Private branch exchange (PBX) equipment operates a company's internal telephone network and connects to the public switched telephone network (PSTN), allowing customers to communicate internally and externally. It can operate on-premise or in the cloud.
POTS: Plain old telephone service (POTS) is the traditional analog voice transmission system that uses twisted-cable copper wires. It's a basic telephone service that's used in residential and commercial complexes.
PRI: Primary rate interface (PRI) is a telecommunications interface that's used for voice, data, and video communication in an integrated services digital network.
PSTN: Public switched telephone network (PSTN) is the traditional circuit-switched network that supports all historical telephones.
SIP Trunking: Session initiation protocol (SIP) trunking eliminates the physical connection to the PSTN. It is the standard communications protocol for voice and video across a data network.
Softphone: A softphone is software that lets users make telephone calls using a broadband internet connection. It can be installed on a laptop, tablet, or smartphone.
Softswitch: A softswitch uses software to connect, route, terminate, and manage transmission sessions in a telecommunications network. It eliminates the need to use purpose-built hardware for call control and management.
TDM: Time-division multiplexing (TDM) is a technology that uses synchronized switches to transmit and receive independent signals over a common signal path.
QoS: Quality of service (QoS) is a metric used to measure the performance of a service, such as an internet connection, computer network, or cloud computing application.
VoIP: Voice over internet protocol (VoIP) allows customers to make voice calls and transmit multimedia content using a broadband internet connection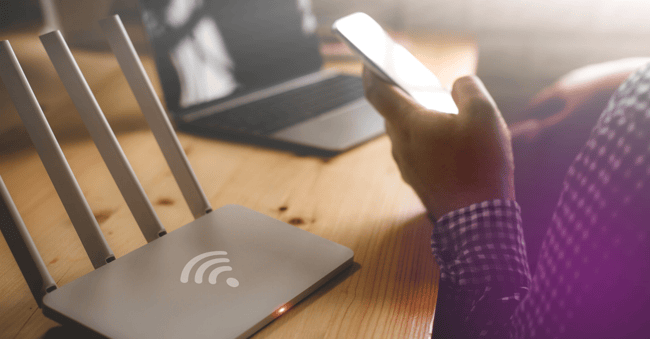 Internet
Broadband: Broadband refers to an internet connection that can transmit wide bandwidth data. Typically, a broadband internet connection uses one of the following technologies: cable, DSL, fiber, satellite, or fixed wireless.
Cable: Cable internet is a type of internet technology that provides connectivity using a coaxial cable network. It relies on copper wires to transmit internet signals to end-users.
Dial-up: A dial-up connection uses the PSTN to provide internet connectivity. It requires a user to connect their computer to a phone line in order to access the internet.
DSL: Direct subscriber line (DSL) is a set of technologies used to provide internet access using traditional phone lines.
Fiber: Fiber internet provides connectivity using fiber optic cable. Fiber optic internet is known for its high bandwidth, low latency, and super-fast speeds.
Fixed Wireless: Fixed wireless internet is a technology that uses radio waves to provide high-speed internet connectivity in remote and hard-to-reach locations as well as urban areas.
ISDN: Integrated services digital network (ISDN) is a set of communication standards used to transmit data and voice over the circuits of the PSTN.
Latency: Network latency refers to the time it takes to transfer a data packet over the network. It measures the delay in capturing, processing, and transmitting a data packet before it reaches the destination.
Mobile: A mobile internet connection uses cellphone towers to transmit data. It's the technology that lets mobile phone users access the internet via their cellular service provider.
Satellite: Satellite internet access is a type of internet connectivity technology that uses communication satellites to transmit signals.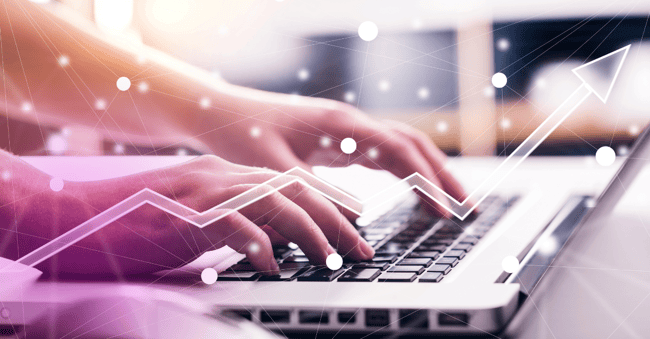 Networking
LAN: A Local area network (LAN) is a computer network that connects various devices within a specific office, residence, hospital, etc.
MPLS: Multiprotocol label switching (MPLS) is a protocol-agnostic routing approach that can increase network transmission speed as opposed to standard IP routing techniques.
NFV: Network function virtualization (NFV) is the technique of separating network functions, such as firewalls, load balancers, routers, etc., from dedicated hardware.
NOC: A networks operations center (NOC) is a centralized location for network management and control.
NV: Network virtualization (NV) is the process of transforming a hardware-dependent network into a software-based network.
SASE: Secure access service edge (SASE) is a network architecture that combines VPN and SD-WAN functionalities with a single cloud-delivered platform.
SDN: Software-defined networking (SDN) is a network architecture that lets you centrally manage the network and connected devices by disaggregating the control plane.
SD-WAN: Software-defined wide area networking (SD-WAN) intelligently directs traffic across a WAN with software – centralizing the management of that WAN and allowing users to leverage different types of transport services.
VPN: A virtual private network (VPN) is an encrypted connection that lets you establish a protected network with a public internet connection.
WAN: A wide area network (WAN) connects various smaller networks distributed across a large geographic area.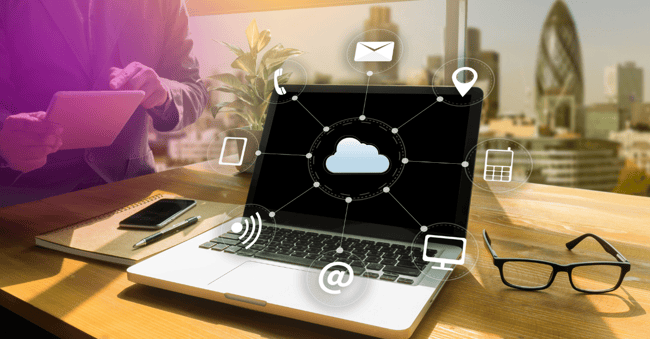 Cloud Communications
BYOD: Bring your own device (BYOD) is an IT policy that allows employees to access a company's network, data, and systems using personally owned devices.
CCaaS: Contact center as a service (CCaaS) is a cloud service that allows customer service teams to communicate with customers and manage their interactions across channels from a single location.
Collaboration: Cloud collaboration means multiple individuals access and edit different types of documents on the cloud.
CPaaS: Communications platform as a service (CPaaS) is a cloud computing application that lets users integrate various real-time communication features into existing apps and services. You can use a CPaaS solution to integrate IP telephony, video conferencing, instant messaging, and other features into existing applications using APIs.
Hosted PBX: Hosted PBX is a cloud-based telephone switching system. Unlike on-premise PBX systems, it's hosted off-premise and managed by the service provider. It's also known as a virtual PBX.
Hosted VoIP: Hosted VoIP is a type of business VoIP service in which a vendor provides VoIP resources and services via the internet. It eliminates the need for business leaders to maintain on-premise hardware and software.
MDM: A mobile device management (MDM) solution is a software application that's used by IT departments to monitor, control, and secure end-user mobile devices. It lets the IT staff keep an eye on various tablets, smartphones, laptops, etc. to prevent cyber attacks and data breaches.
UC: Unified communications (UC) solutions integrate various communication and collaboration tools used by an organization.
UCaaS: Unified communications as a service (UCaaS) combines multiple communication components into a cloud-based platform. It can provide easy scalability, business voice, audio conferencing, file sharing, instant messaging, unified messaging, and meetings.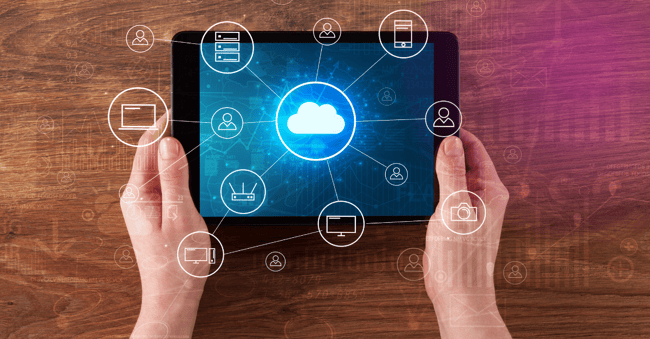 Cloud Computing
DaaS: Desktop as a service (DaaS) is a cloud-based desktop virtualization model. DaaS providers deliver virtual desktops to end-users via a public or private cloud in exchange for a fixed subscription fee.
DBaaS: Database as a service (DBaaS) is a managed cloud computing service that provides users with access to a cloud-based database. The service provider is responsible for configuring and managing the database.
HaaS: Hardware as a service (HaaS) is a licensing or leasing model that combines hardware, software, maintenance, assembly, and installation costs into a single package.
IaaS: Infrastructure as a service (IaaS) is offered by cloud providers to manage infrastructure technology that is commonly found in an on-premise data center such as storage, servers, and networking resources. The provider offers these pay-as-you-go resources as a service to their customers.
ITaaS: IT as a service (ITaaS) is a technology-delivery model that treats IT services as a commodity. That means businesses have the freedom to cherry-pick the IT services they need.
PaaS: Platform as a service (PaaS) enables software development when a provider offers a complete platform to customers for developing, running, and managing software apps without needing to acquire and maintain the infrastructure.
SaaS: Software as a service (SaaS) refers to software that is hosted by a third-party vendor and offered to customers via the internet as a service.
STaaS: Storage as a service (STaaS) is a managed service that lets organizations securely store their data in the cloud.
XaaS: Anything as a service (XaaS) is a general term used to describe cloud computing applications that commoditize various tools, applications, and technologies.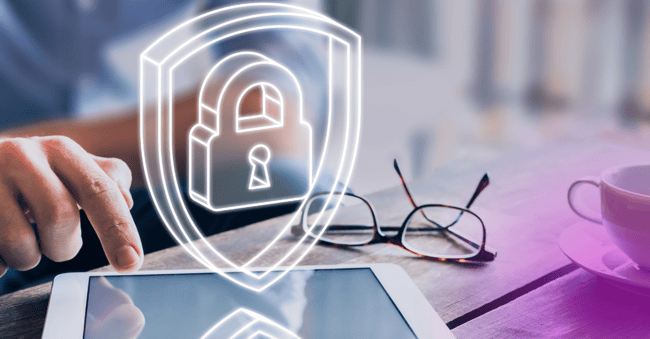 Cyber Security
2FA: Two-factor authentication (2FA) is the process of using two pieces of authentication to verify a user's identity before letting them access an application.
Cyber Assessments: A service that analyzes a customer's cyber security status and identifies opportunities for improvement.
Cyber Recovery: A variety of services that assist in recovering from a cyber attack.
Cyber Security Monitoring: A service that uses automation to continuously scan an IT environment to identify and alert on issues that are or could be signs of cyber attacks or vulnerabilities. The service can include automated and/or human responses.
Cyber Security Testing: A service that uses multiple techniques to measure the effectiveness of cyber security defenses against a cyber attack and identifies critical areas of vulnerability.
DRaaS: Disaster recovery as a service (DRaaS) is a cloud computing application that backs up an organization's data on the cloud. It lets enterprises regain access to IT infrastructure after a service disruption.
SECaaS: Security as a service (SECaaS) refers to the cloud-based delivery of cyber security services by a third-party company. The solution is hosted in the cloud and available for a monthly subscription fee.
SIEM: Security information and event management (SIEM) is a set of cyber security tools and services that facilitates compliance, threat detection, and security incident management.
SOC: Security operations center (SOC) is a centralized unit of people, processes, and technologies to protect an organization from cyber attacks.
Mojenta has been helping businesses market the technologies in this telecom solution list for 11+ years. Contact us today if you have any questions about how to drive growth for your telecom business.