Lead generation has evolved in recent years because of the amount of information that is now available online. This abundance of information has spawned the "self-directed buyer," who does most of his or her research online before buying (or even speaking to a salesperson). With the change in how people buy products and services, lead generation strategies have changed as well.
One main goal of almost all telecom and IT companies is to get more leads, but the idea of generating them can be daunting. It can be hard to know where to start as any strategy that you choose must be:
Tactful
Measurable
Supportive of other telecom marketing initiatives
Note that some of these strategies may not be feasible for all companies. However, with a working understanding of these strategies and where they fall in the buyer's journey, you'll be better able to get started. Below are four lead generation strategies that have proven to get results.
---
Offer an ebook, whitepaper, or checklist download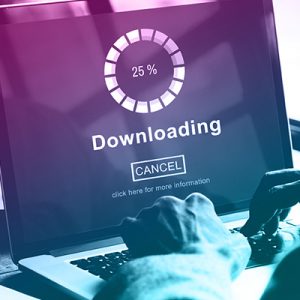 These are all free resources that offer more explanation about your product or service and vary in depth. Ebooks and whitepapers go into great detail and are most appreciated by buyers during the "consideration" and "intent" stages of the buyer's journey, while checklists are more quickly consumed. During the "awareness" and "interest" stages of the buyer's journey, checklists are used to help the user determine whether a product or service is worth more research.
No matter the type of download, all three can be downloaded directly from a website and ideally "locked" behind a form. They should offer something of value to readers without being overly promotional and help answer questions they may have about the topic. Ideally, these content pieces should be interesting enough for the user to share the links with friends and colleagues. And of course, when readers download the e-book they are captured as leads and are now a part of the sales funnel.
Ebook downloads are also a great way to segment your prospects because the content will give insight into what the prospect is interested in.
---
Host a webinar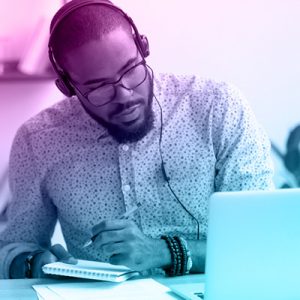 If you can provide training and real expertise to viewers during the "consideration" and "intent" stages of the buyer's journey, then hosting a webinar may be the right lead generation choice for you. The key component to a webinar is that you are offering something of real value to the viewer. Remember: no one is going to take 30-45 minutes of their day to listen to someone talk about their company or hear a sales pitch. Give expert advice on industry news, insight into recent technology news (the Equifax security breach, for example), or something of interest to the viewer such as an offer.
A great webinar has these key components:
A knowledgeable speaker
A topic relevant to your target audience
A recording that people can refer back to
A survey to get feedback
In the fall of 2016, we hosted our own webinar series and saw great results. Curious about what we discussed? Check out the slides here.
---
Create customer case studies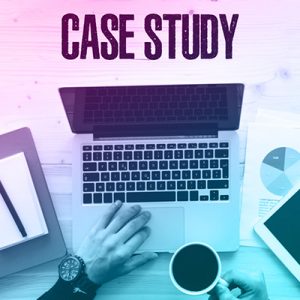 Case studies are essentially storytelling. They showcase how your company's services solved a critical problem and contributed to another company's success. This builds trust, helps demonstrate authority, and allows the reader to imagine themselves in the other company's shoes and picture what it would be like to work with you.
Depending on the design, case studies can range from two to 10 pages. The intent is to clearly demonstrate:
The problem
The need
The solution (your company)
Case studies are best suited for readers at the "evaluation" stage. Ideally, you would have a range of case studies that speak to different problems that your prospects may have. If you're looking for an example, check out our case studies here.
---
Show remarketing ads to your web visitors
If you've ever seen ads for a site or product you previously viewed while browsing a site like the New York Times, you've seen remarketing ads in action. After your visitors browse your site, their browser is "tagged" with a pixel that triggers the appropriate ads on websites that are a part of the remarketing network.
Most prospects will visit a site multiple times before finally converting, so remarketing works by reminding them of your product or service and encouraging a repeat visit. This often moves them from the "awareness" and "interest" stages of the buyer's journey to "consideration."
We see best results when we create remarketing ads that advertise a specific lead generation offer (any of the above would work!) to visitors. A specific message or offer will increase the likelihood that they will return to your website and, ideally, submit their lead information.
---
Putting it all together
Depending on the company, one of the strategies mentioned above may work better than others. You may want to experiment with a combination of different telecom lead generation strategies in order to find your sweet spot as well as reach prospects at different stages of the buyer's journey.
A good starting point is to determine your company's area of expertise and educate your prospects via the medium they use the most. And before beginning any lead generation strategy, don't forget to set benchmarks to measure success. Leads are typically tracked through conversions, but can also be measured by web traffic and lead quality.
Not all lead generation strategies work for every business. Mojo can get you started down the path to the strategy that works best for you with our all-in-one telecom marketing program. If you're ready to generate only the highest-quality leads, check out our inbound marketing program.
This blog post was originally posted on March 13, 2017 and was updated on September 28, 2018 to reflect new findings.