One of our passions here at Mojenta is to get our clients publishing relevant, fresh, informative content. But it's important to take a step back from all the blogs, infographics, case studies, and tweets to look at brand message architecture.
What is a message architecture?
Message architecture is a set of words or phrases that conveys your organization's messaging intent, priorities, and goals. It keeps every aspect of your business's communication aligned, and helps everyone in your organization deliver consistent messaging.
I learned this in a class from MarketingProfs conducted by Margot Bloomstein, Principal at Appropriate, Inc. Bloomstein says, "Content strategy is what makes content marketing effective," and "driving that strategy is the message architecture."

For example, here is Apple's brand message architecture, according to Bloomstein:
confident but approachable; accessible
simple, minimal detail
streamlined and anticipatory
inviting, friendly
supportive but not fawning
So, when people say "we want to be more like Apple," what they mean is that they want content that is accessible, streamlined, inviting, friendly and supportive.
Why is it important?
Message architecture is a vital component of any content strategy because, without it, you do not have a framework for creating your content. As Content Marketing Institute puts it: "Creating content without a message architecture is like building a house without a floor plan."
In short, to work on your brand message architecture — and all around content strategy — you should answer the question: What am I trying to communicate?
Not the same as brand values.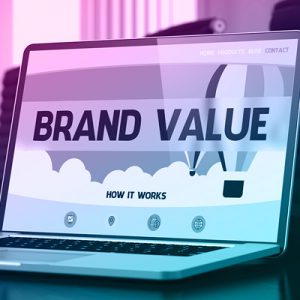 While message architecture should align with brand values, it is not the same set of words for a few reasons. The message architecture conveys levels of priority with specific terms, it directly informs content decisions, and it is specific to communication.
Brand values, on the other hand, take the message architecture and use it to convey the company's intentions for its customers in a few phrases. For example, if one of the words in your message architecture is "trustworthy," a brand value might look like this:
We gain and keep our clients' trust through regular communication, constant support, and delivering on our promises each and every time.
How does it fit into content strategy?
Message architecture sets the foundation for your content strategy, and keeps it on track. Your content strategy is "planning for the creation, aggregation, delivery and governance of useful, usable and appropriate content in an experience," according to Bloomstein.
And the content that is a part of your content strategy includes copy itself, but also the management of channel and the brand message architecture.
So, how do you create a message architecture?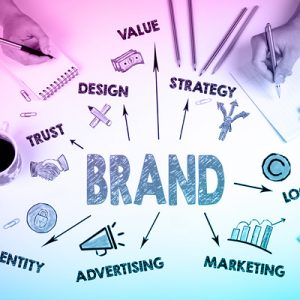 Creating a message architecture seems like a big project, now that we know how important having one is. But there are a few ways to go about it that don't have to cost tons of time or energy.
Bloomstein suggests a workshop-style experience within your organization. For example, take 75 adjectives and categorize "who we are," then filter those adjectives to erase "who we're not," and then focus on "who we'd like to be."
One of the most important things to remember when creating your messaging architecture is to move from abstract to concrete as much as possible. For example, "modern" is an abstract word. If you think of your business as "modern," what do you really mean? Do you mean "edgy," "subversive," "young?"
While your organization may not have a clue as to how to get started with establishing a message architecture, it doesn't have to be as overwhelming as it seems. Mojo's hands-free all-in-one telecom marketing program can help you create your messaging architecture and so much more. If you're ready to generate better leads, get started with our inbound marketing program today.