The term "data-driven marketing" is used by 99% of digital marketing agencies when talking about their marketing services and growth tactics. Hello! It's 2019… making data-driven marketing decisions is a bare-minimum expectation – not a key benefit of working with an agency!
Today's marketing tools have allowed businesses to get extremely granular when it comes to measuring and analyzing data. Keep in mind – data is both quantitative and qualitative. It's important to know how to utilize both!
The sheer amount of data segmentation can be overwhelming, but it's a gold mine for digital marketers that know how to properly analyze what's been measured and identify conversion rate optimization opportunities from it.
Data driven marketers, this should excite you!
With today's companies continuously shifting towards more digital marketing, we have the ability to collect key information like never before. Where traditional marketing was mostly determined by long-term sales revenue trends, digital marketing allows detailed measurement of real-time interactions, funnel management, and most importantly return on investment (ROI).
In order to get to this level of precision, your digital marketing plan needs to at least have these essential pieces clearly defined:
A strong understanding of how sales and marketing work cohesively as a team
A strategy outline for each marketing funnel

SMART goal(s)
Specific measuring tools in place

Detailed reports capturing information in an easy-to-digest way
With those foundational pieces in place, this is where the real fun begins! The data reports you've set up will serve as your marketing plan's compass. With proper data analysis you'll know what's working, what needs some attention, where to optimize, and if the direction you're moving in will lead you to your goals.
You're going to need some technical skills to effectively optimize your marketing funnels, but it's well worth the investment. Knowing your work is constantly moving you in the right direction is critical for your digital marketing plan to assist in increasing your business's revenue.
Here are 17 data driven marketing tools and tactics that you can implement now that – when done properly in accordance to your business – will add up to produce big lifts in ROI and gross revenue!
1. Google Analytics – Custom Audiences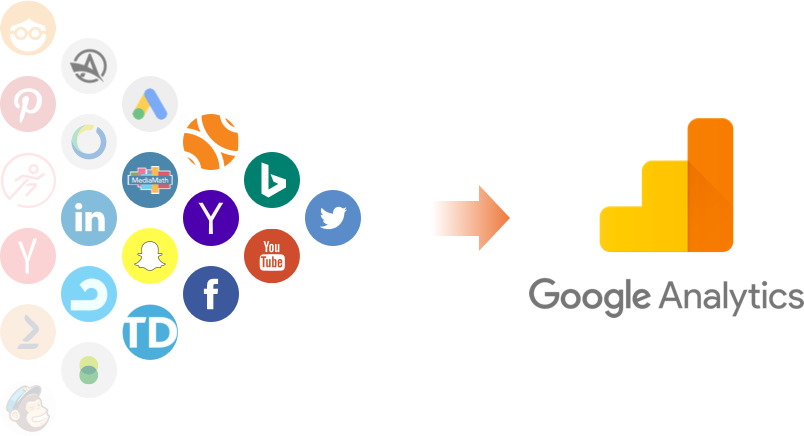 Using Google Analytics is a must. The sheer amount of valuable information you're able to collect with Google Analytics today is almost scary! In order to fully utilize all of the data at your fingertips you'll want to create unique segmentation with "custom audiences".
The sheer amount of valuable information you're able to collect with Google Analytics today is almost scary! In order to fully utilize all of the data at your fingertips you'll want to create unique segmentation with custom audiences.
"Custom audiences" allows you to group users based on specific parameters. Not only does this provide valuable user insights for future references, but it also enables you to use Google Ads in an effective way.
2. Google Ads – Location settings
Just like Google Analytics, Google Ads provides us marketers the opportunity to target very specific audiences. Ad campaigns are first created with a goal in mind, then setup as one of four options: Search, Display, Shopping, or Video.
Inside of each option, an important decision to make is location targeting. In order to maximize your ad spend budget, selecting the "People in or regularly in your target location" target option can save you from displaying unwanted impressions outside of your business's serviceable geography.
Note: this is not always the recommended option, just a good option if you only service specific areas.
3. Facebook – Business Manager
To separate personal and business, Facebook recommends using its' Business Manager to control your business account. As in-depth as Google's Analytics and Ad platforms are, Facebook's Business Manager takes the cake when it comes to data driven marketing tools and insights. The main differentiator between Google and Facebook is that Facebook's user information is pulled from user input data and behavior – making it extremely relevant.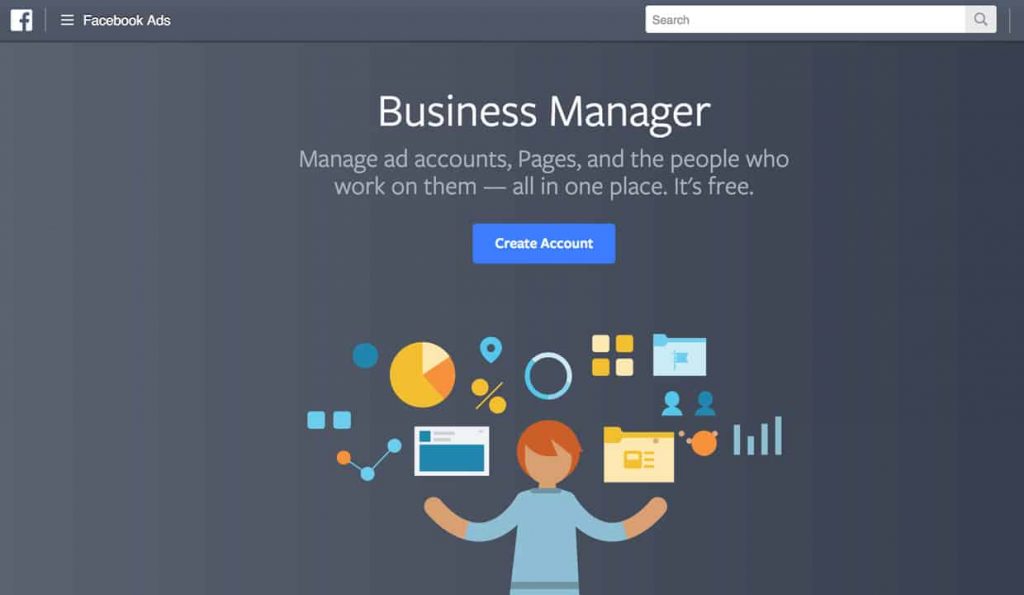 From the audience insight options, to the ad management platform, attribution, and analytics, the level of detailed segmentation is too valuable to pass up if you have a digital presence!
Bonus: what's great about using Facebook for your business is that over 50% of the US population uses it!
4. LinkedIn – Matched Audiences
In the telecom and IT industries, LinkedIn is a great social platform to connect with your ideal users. Just like Google and Facebook, you can create specific "Matched Audiences" based on how users have previously interacted with your website.
Creating these specific audiences will then allow you to customize your messaging to targeted users – keeping your business top of mind!
5. SEO – Define Your Keyword Strategy
There's so much to know when it comes to SEO. Did you know that 93% of online experiences begin with a search engine – 90% of that belonging to Google? Source. If you're online, you need to have a presence on Google.
So, where should you start? Start by defining your keyword strategy in accordance with each funnel (assuming your funnel is already outlined first). A great way to start your SEO keyword strategy is with ubersuggest!
Ubersuggest provides you a great domain overview, which then gets broken down into keyword suggestions and content ideas.
6. Content – Plan Your Content Calendar For Consistency
While this may seem like a no-brainer, it's common that companies deviate from their content strategy too soon to see a positive lift.
Content marketing generates over three times as many leads as outbound marketing, and costs 62% less.

(Source)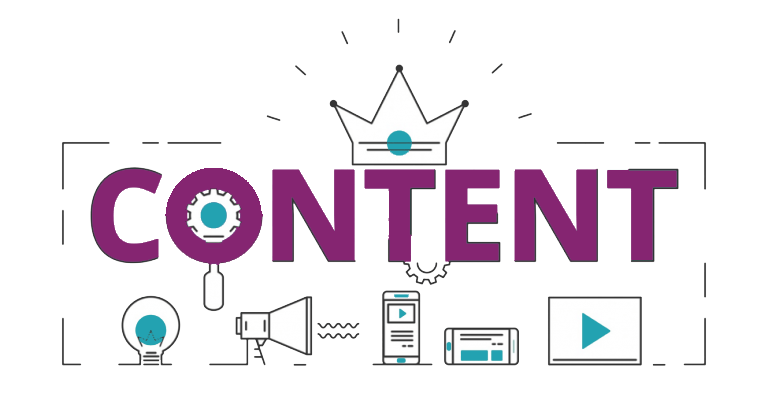 Note: there are variables you should take into account such as industry, marketing goals, persona behaviors, amongst others when planning your content calendar.
The big takeaway from this point is to be patient. Creating a plan and consistently executing on it provides more value for your business than in-consistency.
Free to use: Mojo Content Calendar
7. Website – Use High-Quality Images
The iPhone X comes with a 12 megapixel camera. There's no reason your website should have low quality (meaning low-resolution) images on it.
On average, users spend 5.94 seconds looking at a websites main image. A poor image and/or poor experience leads to an astonishing 88% of users saying they won't return to that website. (Source)
Make your images count!
Pro tip: compress your image files! A great free software to do so is jPEGmini
8. Use Direct CTA's – Don't Be Cute
Every page of your website should have a user goal, and to accomplish that goal you need a strong call to action. This is arguably the most important part of your whole page, so make it count!
"Don't be cute. Make the CTA as clear as possible."
Note: adding urgency and a sense of scarcity can create a positive CTA interaction lift.
Also note: don't be deceiving! Nobody likes a liar 🙂
9. Save Time, Improve Experience – Scheduling Tools
Using a scheduling tool is great for many reasons. It saves you time from going back and forth with someone, it lets the other person be in control of their appointment – making it feel less intrusive – and it respects both sides time.
I love Hubspot's Meeting tool. It's very easy to use, it integrates with my calendar so nothing gets overlooked, and – best of all – people who need to schedule with you love it!
Check out my Hubspot Meeting link to see a real-life example: See My Hubspot Link Here
10. Email Campaigns – List Segmentation and Tagging
Email marketing is still one of the most cost effective forms of marketing. And, it provides you a great chance to continuously interact with your users, giving them valuable information relating to what they're looking for. The only way to continuously deliver what they're looking for is to create segmented lists based on how they interact with you. Email list segments are easy to create. The important part is to have a well-defined email tag strategy in place.
Tagging users will build their user profile, so the lists are relevant and up to date. You can then use your lists and tags to build meaningful automated email campaigns for your users.
11. Better Mobile User Experience – Mobile Speed Test
These statistics speak for themselves:
85% of adults think that a company's website viewed on a mobile device should be as good or better than its desktop website. (source)
57% of online traffic in the US is from a mobile device. (source)
39% of people will leave a website if the images take too long to load or won't load. (source)
38% of people will stop engaging with your site if the content or layout is unattractive. (source)
Make sure your site is optimized for mobile! A great place to start is by using Google's Page Speed Insight tool – PageSpeed Insights
12. Communication – Chatbot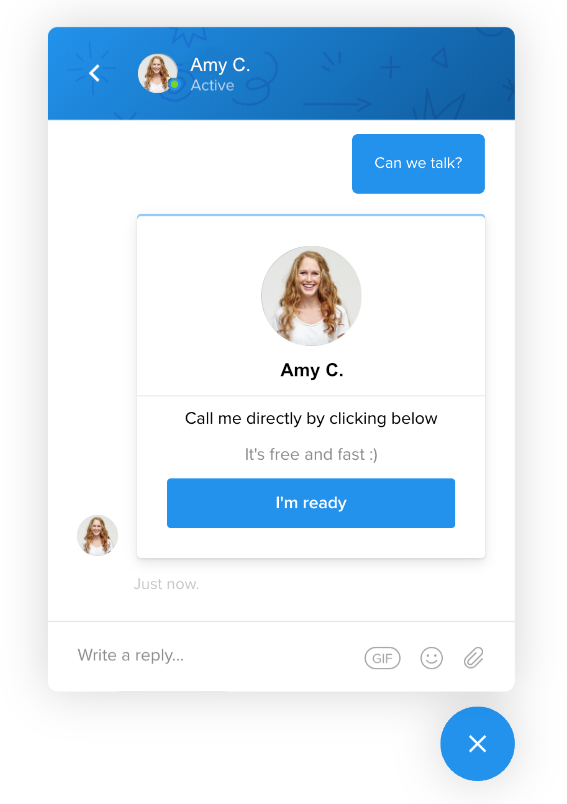 As technology continues to advance, the way online users want to communicate with your business does, too. Today, everything is so instantaneous that it has become what's expected for good customer service.
To provide your users the experience they desire, utilizing a chatbot on your website is a great way to keep communications open.
There's a fine line between using the chatbot to provide a positive experience, and having your chatbot become an annoyance. With Intercom, you can customize a variety of settings so your chatbot become a powerful tool for driving growth.
13. Content – Use More Video
Videos are a great way to keep your users engaged. The way people want to consume online content has shifted over the past few years. As marketers, we need to adapt with the times. Using video is a great way to improve user experience, as well as engagement.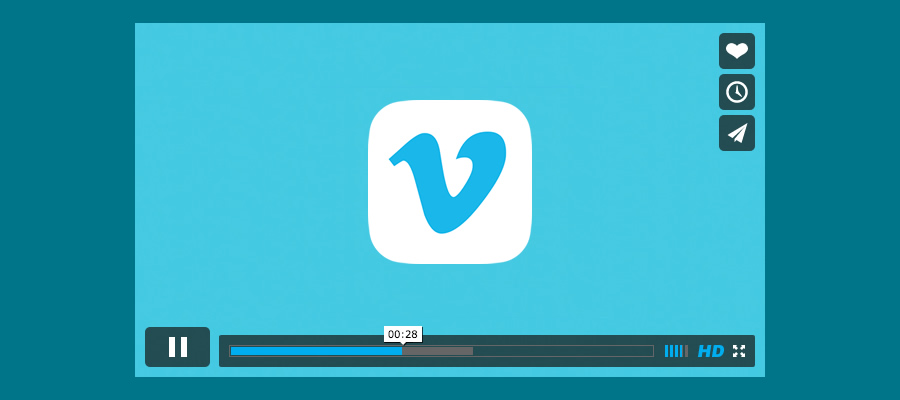 Video hosting platforms such as Vimeo are great for businesses to use for their videos. Not only does it allow for easy implementation on your website, but it also provides great engagement analytics for your videos. You can see:
Exactly how many times videos are played
What percent of your video users are watching
Where users drop off
What messaging is resonating with them
Where you can optimize to produce better results.
14. Content – Host a Webinar
Yes, the phrase "content is king" is still very much accurate, but with a twist. The right content is king. There are so many options for users today, and information is easily accessible at our fingertips. That's why your digital marketing strategy should only plan to create content that is meaningful for your users. Gone are the days where businesses can rule simply based on their past brand reputation. Today's user has options, and plenty of them.
If you're selling something as a service, or your brand is not as well known as some others, webinars are a great way to educate your users. GoToWebinar makes it easy for anyone to host a webinar. Not only are webinars specific to a topic of interest (or at least you should plan them to be) but it also gives you a platform to interact with your users live by answering questions and understanding their potential pain points.
There are also a lot of great growth opportunities that stem from just one webinar recording! Here are three you can use immediately.
Warm lists for email marketing
Specific audiences for remarketing
Video content for content marketing
15. Customer Feedback – Net Promoter Score (NSP)
Ultimately, customer feedback is the best indicator that either your digital marketing plan is hitting the mark or you need to re-think your strategy. A great score to measure is your Net Promoter Score – better known as NPS.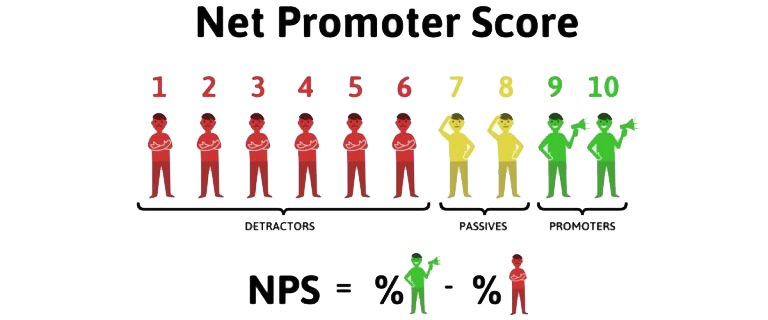 Your NPS score is simple to understand. It measures your customer experience and predicts your business's growth, allowing you to informatively manage your growth tactics.
Check out Survey Monkey's Net Promoter Score calculator for free!
16. Test, Test, Test – a/b Test With Convert
One of my favorite things about being a digital marketer is the ability to a/b test. There is a specific methodology that plays a big part in a/b testing but for the purpose of this blog, I'll keep things simple.
Test one thing at a time until you can conclusively identify a true winner. (Control vs. Variable.)
Always be testing.
As marketers, we're problem solvers. We need to understand things from a wholistic viewpoint and work precisely to identify what's effective and what's not. That's why I enjoy using Convert for a/b testing. I'm able to setup tests with full control of testing parameters, as well as create specific data reports for each test, so test winners are backed by conclusive data.
Freebie: Stakeholder Test Document
17. Landing Pages – Designed for Conversions
To properly a/b test in today's digital world, you're going to need to create great user experiences and user interface-designed pages that are aimed to convert more users. Unbounce is a great tool for creating beautifully designed landing pages that are geared toward optimizing conversions and growing your business.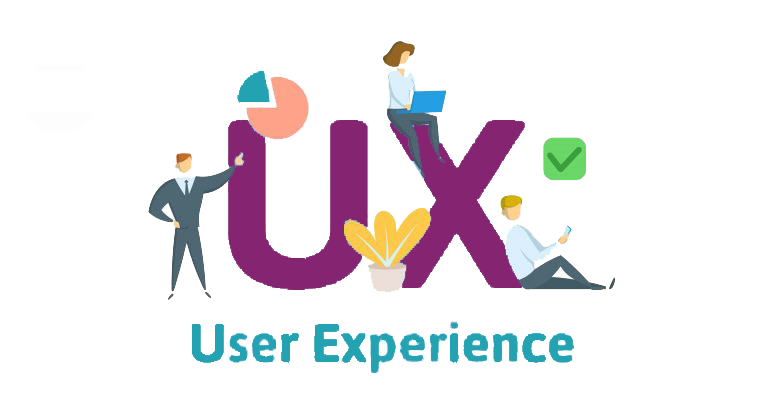 The best part is Unbounce's user friendly-ness. You don't have to know how to write code to create conversion optimized landing pages!
Where Should You Start?
Like anything that's built to last, start with the foundation. Make sure you have a solid understanding of your business, your industry, and well strategized marketing funnels for your digital marketing plan to follow. With the foundation in place, you'll be able to best use the data-driven marketing tools and tactics featured above. Get granular with your segmentation. Measure everything. Analyze your data (both quantitative and qualitative). Always be testing. Stay consistent, and listen to your audience!
Looking for more? Check out some other great resources from your friends at Mojenta for up-to-date data-driven marketing tools, tactics and trends. Or use my Hubspot meeting link for a free digital marketing strategy consultation!