As you may be aware, an email list is the foundation upon which many sales and marketing campaigns are built. There are a few ways one can acquire a list: there are lists that you can purchase or companies that you can outsource to build your list for you. Here is one way that you can build your own sales prospecting list from scratch.
Determine Buyer Persona
The first thing to consider when building a prospect list from scratch is which buyer persona the list will focus on. It is very likely that your business will have multiple buyer personas. Narrowing your focus is important because it will allow you to have a more targeted list that you can send personalized, effective emails to.
For example, maybe one of your buyer personas is the 'IT Manager of Hospitals.' If your CRM has the ability to create tags, then when you upload the list you can create a tag for the contacts as 'IT Manager Hospitals.' This will allow you to run a targeted campaign focused on that specific persona.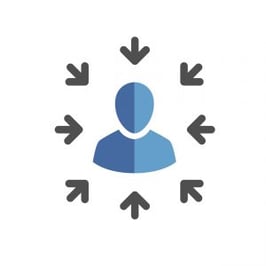 Leverage LinkedIn with Online Tools
There are a couple of different ways to build your list using LinkedIn in combination with a couple of other online tools. Whichever tool that you decide to use, it will be used in conjunction with LinkedIn Advanced Search.
Step 1: Using LinkedIn Advanced Search to find prospects
Go to LinkedIn. In the search bar at the top, there is a magnifying glass in the left corner of the search box. Click that to pull up 'Advanced Search.'
Once in Advanced Search, you can filter people by a multitude of different categories.
If you are looking for IT Managers then under the 'Keywords' tab, you want to specify 'IT Managers' where it says 'Title.'
Once the title is designated you can also filter by industry and location among other.
Step 2: Using Find That Email to extract prospect emails
Once you have your LinkedIn search results, then you can use Find That Email to extract prospect emails.
Find That Email integrates with Google Chrome, among other browsers, so make sure to enable the extension to make this tool easier to use.
When viewing the contact profile you can click the 'Find That Email' extension button to automatically start searching for that contact's email.
There is a limit to the amount of emails you can extract with the free version. There are monthly plans for extracting more emails.
This method is a little more time consuming because you have to manually extract the emails from the profiles. You can select multiple profiles at a time however, from the 'search results' view and once saved to 'Find That Email' you can export them into an Excel file.
Using DuxSoup to extract prospect emails
DuxSoup is another way to extract emails. It integrates with LinkedIn/Google Chrome and will automatically view the profiles of your LinkedIn search results while you work on other things. The catch is that if you want it to scrape the emails of the visited profiles you have to pay for the upgraded version.
This tool is helpful because it runs in the background of whatever you are doing. Once the emails are collected for the searched contacts, you can export them to an Excel file and upload directly into your CRM.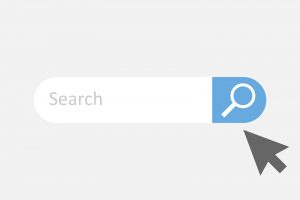 Upload Your List into CRM or Email Tool
Once you have your list it should be exported to an Excel file so that it can be uploaded to your CRM or email tool of choice. We use HubSpot internally, which is great for uploading lists because it lets you create a tag which will designate the contacts from the rest of your contact list.
Typically, it is good to have the list broken up into sub categories within Excel so that the CRM or email tool can process it. For example, each cell should have its own category, i.e.: first name, last name, title, company, email, etc.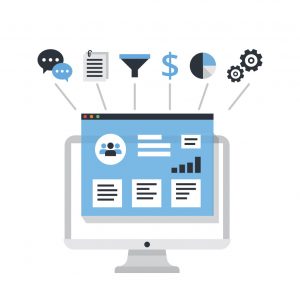 Again, when choosing a tool to reach out to your list, keep in mind that it is helpful to be able to tag them in combination with email automation tools.
Unsure how to leverage the list that you do have? Contact us in order to learn more about lead generation campaigns that we can create to drive more opportunities for your business!