When it comes to building new websites, we believe that WordPress is the best option as it provides the tools and resources needed in order to create a solid foundation for all your marketing needs. Before we get into some of the benefits of using WordPress, here is a quick explanation of what WordPress really is.
WordPress is an open-source content management system, or CMS. A CMS is a software application that allows you to easily edit the content of your website without much technical knowledge.
When people think of WordPress, the first word that might come to mind is "blogging." In its inception, WordPress was originally a blogging platform but has now grown into a full-fledged website creation platform with endless possibilities and minimal restrictions, making it the go-to option for most new websites.
Out of ALL the websites on the internet, over 30% of them are built using WordPress! And compared to other CMSs, WordPress owns 60% of the market share. You can start to see why we believe that WordPress is the way to go.
Some of the more notable companies and organizations to use WordPress for their websites include:
As you can see, WordPress can be used for any industry, regardless of how big or small the website is.
1. WordPress is open source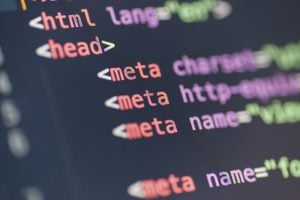 One of the greatest aspects of WordPress is that it is open-source software meaning anyone can get access to the core files and documentation, so the community of developers and users is huge.
With such a large community behind it, there is a lot of information out there in terms of support, so it doesn't become a huge task when you are trying to build something new or if you run into a bug. By doing a simple Google search, you are bound to find someone else who ran into the same issues or had similar questions that were answered by the WordPress community. This is an invaluable resource when you consider the amount of time that can potentially be saved from researching and troubleshooting.
Also, if there are ever any security issues or vulnerabilities that are discovered, the WordPress community is quick to identify them and take the appropriate steps necessary to patch things up and provide updates to whatever component was at fault (core, theme, or plugins).
2. WordPress makes it easy to grow your site/business
One of the best things about WordPress is plugins. You can think of plugins as add-ons that can add specific functionality to your site. For example, if you need to add a calendar of events, there are plugins for that. If you need to add registration to your site, there are plugins for that. The possibilities are endless, and the best part is a good majority of these plugins are free. It might take some time and effort to get things set up the way you want, but plugins provide a tremendous head-start.
When deciding which plugins to use, there are several factors to consider including functionality, number of downloads, rating, and how often the plugin is updated. You want to make sure you're using something with a good track record so you don't run into any potential issues down the line.
3. WordPress is great for SEO (Search Engine Optimization)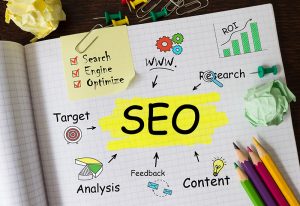 One huge benefit of WordPress is that it is setup to perform for search engines. You are able to easily se tup "pretty permalinks" which search engines prefer. Permalinks are the part of the URL after the .com. For example: ".com/meet-the-team." WordPress also has great organizational features such as categories for blog posts. And with the use of SEO plugins, editing meta titles and descriptions is super simple.
4. WordPress has built-in blog support
At its core, WordPress started out as blogging software and – to this day – blogging is still a key benefit of WordPress. Its blogging setup and architecture is better than any other software out there making it easy to manage. You are able to assign blog posts to different categories and attach tags to them for additional layers of organization. You are also able to add Featured Images which are important when sharing your posts on social networks like Facebook and LinkedIn.
Having a blog is a great way of constantly adding new content to your site – another key factor for search engines as fresh content shows that your site is not stagnant.
5. WordPress is secure, despite the rumors
WordPress has often gotten a bad reputation for not being secure, but as is the case with just about any technology, nothing is 100% hack-proof. If a WordPress site is built the right way and is regularly maintained, it is perfectly secure.
WordPress, along with the plugins and themes that are used, constantly get updated. It's important that these updates are installed on your site. WordPress often releases security updates which are installed automatically; major version updates would need to be done manually.
Plugins will also have updates (which need to be installed manually), and it is very important to keep them running at the latest version. If a certain plugin has not had an update release in a long time, it might be a good idea to look for an alternative plugin because the plugin may no longer be maintained by the developer. This leaves the door open for potential attacks.
You will also want to make sure that your hosting provider is up-to-par with the latest security standards. And of course, as with anything that has a login, you want to make sure that you are using strong passwords for all user accounts.
These are just five of the main benefits of using WordPress, but there are many more. If you are interested in discussing how a WordPress site can help your business, don't hesitate to contact us!