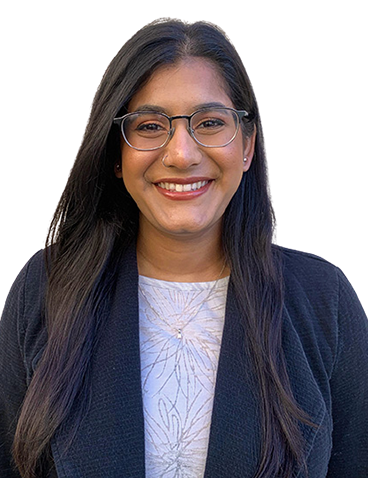 Seema Ahmed
Digital Marketing Strategist
Seema became interested in marketing after taking a business management class in college, where she quickly realized that her neuroscience background could be applied to better understand consumer behavior trends in the marketing field.
After exploring both the analytical and creative sides to marketing in various biotech, enterprise, and healthcare internships, she spent a year heading email marketing for telecom, IT, and cloud clients at a marketing agency. In her current role as a Digital Marketing Specialist, she works with the Mojenta team to bring impactful results for clients by leveraging data and creative strategy.
Relevant experience: Managed content syndication and email marketing for lead generation campaigns, experience in customer advocacy, data science, and blog content writing.
Education: B.S Business Psychology – Marketing & B.S Cognitive Science – Neuroscience, UC San Diego
Hobbies: Playing flute, watercolor painting, and enjoying cooking/eating Korean food!